Los Angeles, CA — The 2020 Golden Reel Awards, presented by the Motion Picture Sound Editors (MPSE) in downtown Los Angeles, was a fantastic event celebrating the momentous achievements of sound editors and their hard-working teams in sound and music editing of motion pictures. Last year's award ceremony was great and this year's MPSE delivered another memorable night for not only the winners, but spectators too.
The MPSE presented awards for outstanding sound and music editing in the different categories: Animation & Documentary, Computer/Special Venue/Non-Theatrical/Foreign Feature, Broadcast Media Episodic Short Form/Live Action, Broadcast Media Long Form/Single Presentation, and Feature Film.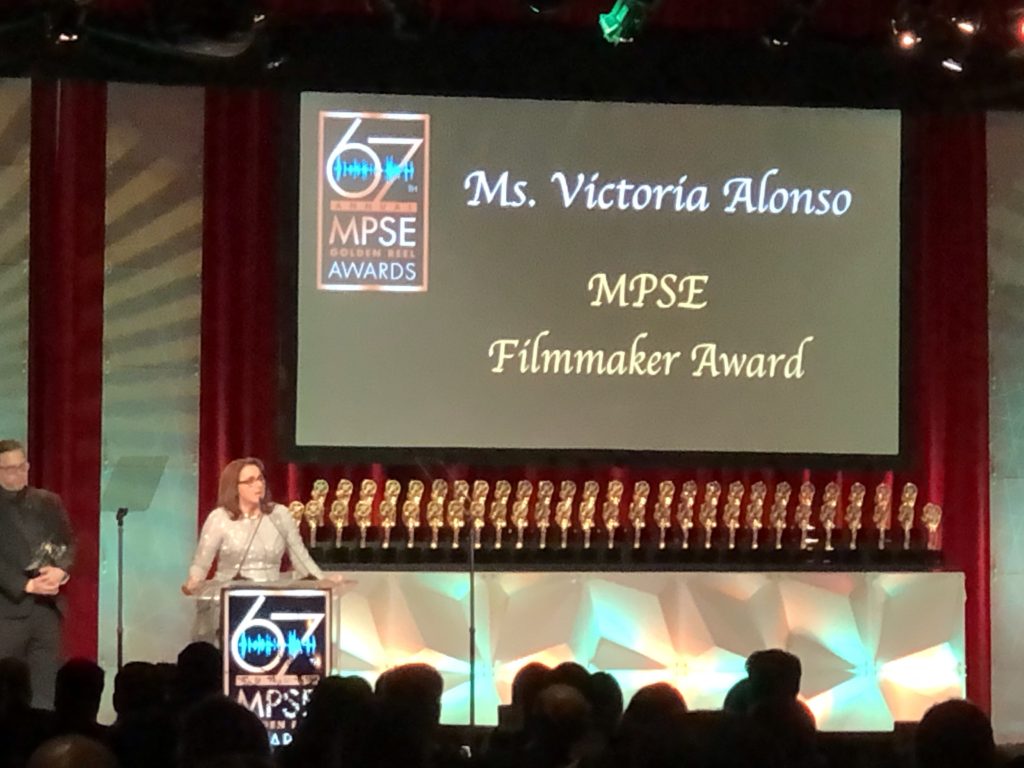 Along with these categories, the Golden Reel Awards also recognized two personal achievement awards which were the most highly regarded awards of the night: the Filmmaker of the Year Award and the Career Achievement Award.
The 2020 Filmmaker of the Year Award was presented to Victoria Alonso, one of the most well-known and respected producers in Hollywood. Alonso grew up in Argentina, and after moving to the United States and graduating from the University of Washington, she has tirelessly worked her way up the ladder to becoming the executive producer on numerous Marvel box office hits such as Avengers: End Game, Guardians of the Galaxy 1 and 2, the Iron Man trilogy, Black Panther, and Thor: Ragnarok.
"What they do every day, in a room, is make magic", Alonso stated on the importance of sound editors to the industry during her Golden Reel Awards acceptance speech
Alonso praised her sound editing teams and touched on how they all put in so much work to make the Marvel movies the best possible experience for the fans that they can be, down to the very last detail.
Alonso also mentioned that she stands for respect and the empowerment of all groups of people who have been underrepresented. She mentioned that becoming a highly successful woman in a male-dominated industry was forged off of constant hard work and dedication.
Her philosophy is that anyone can make it in this industry by constantly pushing forward and always treating others the way you would like to be treated. Alonso hopes to be an inspiration for young women out there who don't have any connections in Hollywood or the opportunities that more privileged people have.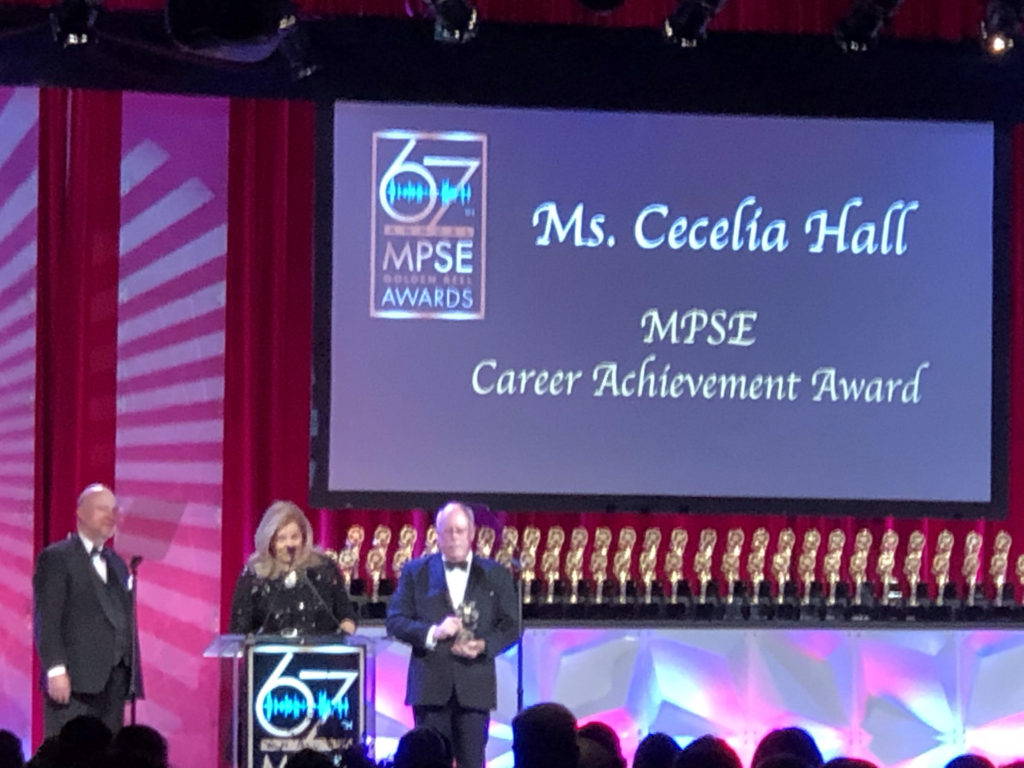 The 2020 Career Achievement Award was presented to Oscar and Academy Award-Winner Cecilia "Cece" Hall. Cece has been an influential figure in sound design and sound editing of motion pictures for over twenty years.
She was the first woman hired in Paramount Picture's sound editing department and has made her mark on the industry known ever since. Hall continues to advocate for women working in Hollywood, and is currently teaching at the UCLA Graduate School of Theatre, Film, and Television/Media as the only professor of sound design.
The complete list of 2020 Golden Reel Award-Winners are as follows: "Toy Story 4", "Echo in the Canyon", "Parasite", "JoJo Rabbit", "Rocketman", "1917", "Ford v Ferrari", "Barry- ronny/lily", "Wu Tang: An American Saga", "Modern Love- Take Me As I Am", "The Mandalorian- Chapter One", "Game of Thrones- The Long Night", "Chernobyl- Please Remain Calm", "Chernobyl- 1.23.45", "El Camino: A Breaking Bad Movie", "Lego DC Batman: Family Matters", "Serengeti", "Togo", "Call of Duty: Modern Warfare" (2019), "Vader Immortal: A Star Wars VR Series- Episode 1", "3 Below- Tales of Arcadia", and "Heatwave".
By Hailey Harward