Ladies and gentlemen, welcome back to another Triple Double. I don't know exactly where to begin, so I'm going to tackle the toughest topic first. (Trigger Warning: the video below contains strong language and is NSFW.)
WHEN EVERYTHING FALLS APART
It is said that everyone has a story to tell. And if anyone remembers Delonte West, he definitely had a lot to say during his playing career. But what you see above, he has fallen a long way from his heyday.
In the above mentioned video, you see West, disheveled and shirtless, being beaten up by another man in the middle of the street in Washington, D.C. If you have been following his life post-NBA, then this may not come so much as a surprise. Reportedly he has been seen begging for change in Texas and was once seen hallucinating after leaving a medical facility after being treated for bipolar disorder.
But what strikes me the most isn't what has happened to West. I found myself getting angrier the more I watched the video because when I look at it, I see multiple cars and people stop to witness the incident and videotape it…but not one damn person made an attempt to stop it. I get that it is a safely thing and the cops eventually did show up, but if you can take the time to whip out your cell phone and record the fight, you've got enough time to get out of your car and stop it before it got worse.
If you keep watching, you see West struggling to explain that the assailant came out allegedly brandishing a gun and just started beating on him. And as the police are asking where the gun is, West is just cussing at them out loud. Granted, this could have been the bipolar disorder talking or him just being reckless – but this is still a very depressing sight to behold.
As a black man who struggles with mental illness, seeing West struggle hurts my heart in a way that can't be said in words. I legit cried as I saw this the first time because he isn't the first black man I've seen on the streets in his position. I covered the homeless beat in downtown Sacramento for a college class and talked firsthand with a black lady who had lost her home and had been attacked before while living on the streets. Hell, my family was on the streets as an early teen and I remember bouncing from hotel to hotel surviving off ramen noodles and McDonald's just to survive. This could have been me, just as it could be any of you.
So I can only say this: if you've got a family member or a friend who deals with a mental illness, please for the love of God help them. There may be only so much you can do but whatever you do…don't ignore them. As human beings, we are called upon to lift each other up in any way we can. Sometimes it isn't possible and that is understandable. But we at least have to try.
A BANNER WEEK FOR THE WNBA
As The Ball Out covered last week, a lot happened in women's professional basketball that can only be considered as stepping stones toward a greater overall product.
First, last Tuesday the league and its players association agreed to a groundbreaking CBA that will see the players receive better pay and benefits that they surprisingly were not receiving before (maternity leave pay was what caught my eye the most). The increased pay had been a thorn in the league's side for years, as some of the best players in the league wound up having to play overseas just to make a stable living (Diana Taurasi famously sat out the entire 2015 season at the request of her overseas team because they paid her 10 times her WNBA salary to rest and prepare for their season).
This was getting to a head, as we had seen other players such as Brittney Griner and Liz Cambage state publicly whether playing in the WNBA was worth the salary (in case you were wondering, the top players in the league were capped at about $117,500 under the old CBA). On top of the issue with Skylar Diggins-Smith and the Dallas Wings (she sat out all of 2019 after playing through the 2018 season while pregnant) – and to add the travel issues with the Las Vegas Aces in 2018 – you can see why the league needed to make steps toward providing its players with better support not just financially but mentally and physically as well.
The second news on Thursday had to do with another major announcement regarding their expanded TV coverage as well as new regular-season changes. The 2020 season will see the WNBA have nearly 40 games aired on national television (17 regular-season, up to 19 post-season games all on the ESPN family of networks) and will also see the start of their 36-game schedule after being at 34 games for the last 17 seasons.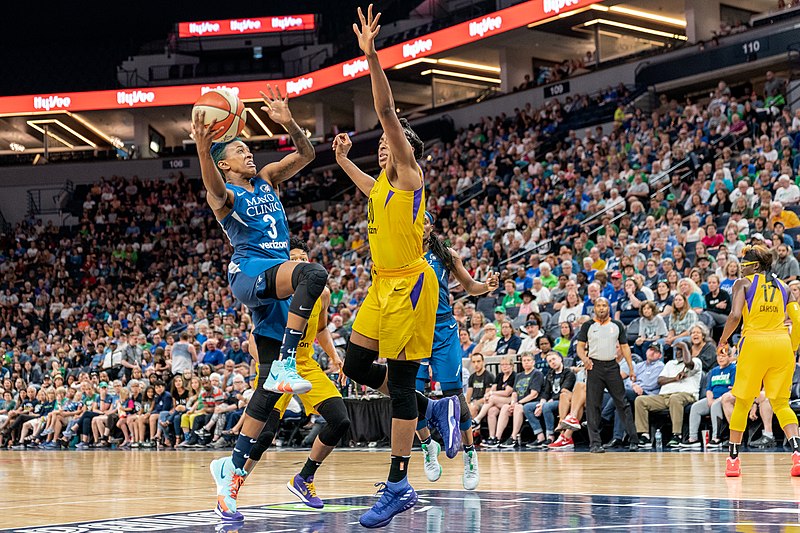 But the biggest part of that announcement was the creation of the Commissioner's Cup in-season tournament. If this sounds familiar, it's because a similar scenario has been floating around in the NBA's talks with its players as it seeks to make changes to its regular-season schedule. The Commissioner's Cup, the first of its kind in any sport, will see each team play 10 specific games during the regular-season; the two teams with the best record in those games will face off for the inaugural championship when the league resumes after the Olympic break. This type of tournament is good for a couple of reasons:
a) it allows for more intrigue to the WNBA season, as many nonchalant fans argue that there is no real stakes during the games;
b) the team that wins will not only claim a special pool prize, but can stake a claim as one of the elite teams in the league. If there is anything that sports viewers love…it's latching onto a team they think is cool. This gives them a reason to view the WNBA.
If the WNBA was attempting to spark some attention in an otherwise listless off-season, they succeeded. As for me, as a long-time fan of women's basketball (it's where I actually got my start as a professional sportswriter) I am excited for what is to come going forward.
Thank you guys for checking out this column, and I implore you to please reach out to those you love today. Give them support, let them know you are there to help them.
"To practice five things under all circumstances constitutes perfect virtue; these five are gravity, generosity of soul, sincerity, earnestness and kindness." – Confucius