Dallas, TX— A raucous American Airlines Center witnessed their Dallas Mavericks (16-6) play the New Orleans Pelicans (6-17). Dallas extended their winning streak by handing the Pelicans their worst loss in franchise history, 46 points, 130-84.
Not only was it an exciting game, but also an exciting atmosphere. Everyone had these huge light up necklaces and the place was ROWDY. Everyone was on their feet, the drinks were flowing and there is no doubt in my mind that everyone in there didn't have a great time.
The game started off a rather close one. The first two quarters were almost neck and neck and Dallas walked into the locker room up by 12 (64-52) at half. However, by the time the third quarter rolled around, the Mavs pulled away and didn't look back.
Dallas outscored New Orleans 40-14 in the third quarter. That 40-point burst is their highest point total this season in the third period.
The European sensation Luka Doncic had himself another incredible performance in the ball game and continues to etch his name among elite company this season. Doncic had 20 points and five assist by halftime and finished the contest with 26 points in just 26 minutes of play.
His 26 points to go along with six rebounds and nine assists marked his 18th straight game with at least 20 points, five assists and five rebounds in a game. He joins Chicago Bull great Michael Jordan as the only player since the NBA/ABA merger. Hall of Famer Oscar Robertson had a 29-game streak before the merger.
The Mavs also scored a season-high 104 points in the first three quarters, which allowed Doncic and the other starters to sit out the entire fourth as they were up by 38 going into the final frame (104-66). By the time the buzzer went off in the fourth, the Dallas Mavericks walked away with a comfortable 130-84 home victory.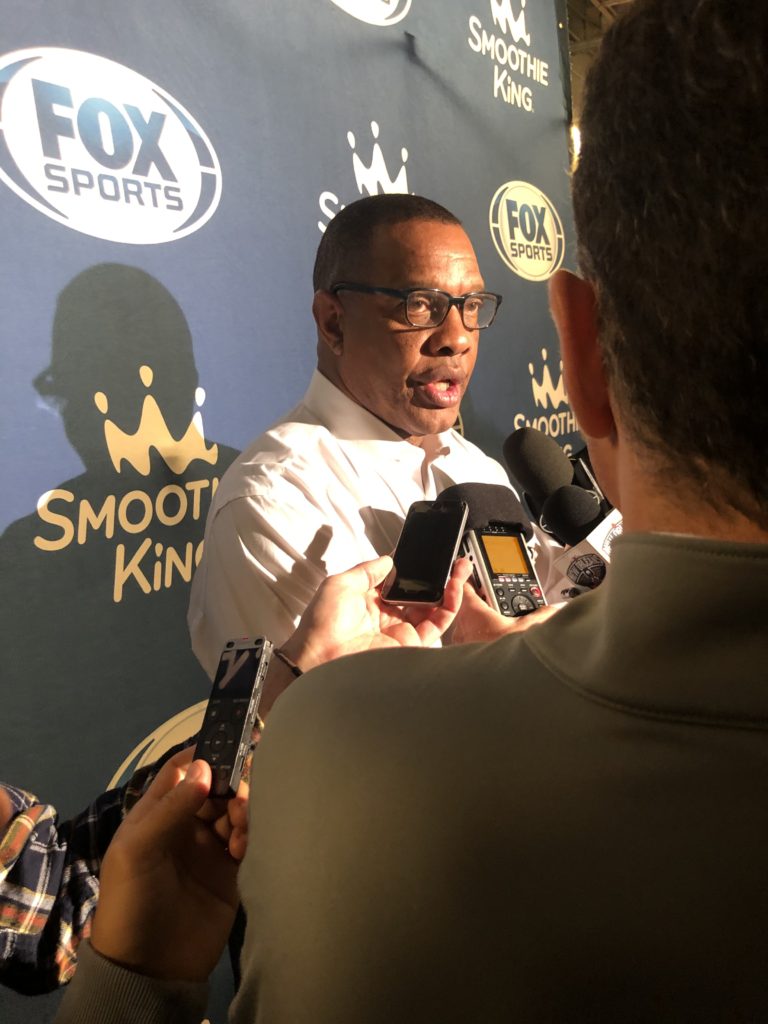 JJ Redick led the Pelicans with 15 points and Brandon Ingram and Jrue Holiday would each score 14 apiece.
Head coach Alvin Gentry was not thrilled with their performance and that showed through in his press conference.
"I didn't think we competed," said Gentry. "When they got separation, I didn't think we competed. I think that's the worst thing in the world to do, you know, the stop competing…It's a terrible game. It's a poorly played game, poorly coached game. All of us have to take responsibility."
The win places the Dallas Mavericks 10 games over .500 for the first time since 2014-15 season. They'll host the Sacramento Kings on Sunday. On the opposing end, the Pelicans look to get the bad taste out their mouth as they'll travel home to take on the Detroit Pistons on Tuesday.
By Abby Kowal