Sydney, Australia — Tonight I was able to experience the Burgundy Wine Dinner event which was held at I Maccheroni in Sydney.
As soon as I walked into the restaurant I couldn't help but notice all the wines around me and think, they must know their wines very well. Seeing the wide variety of wines made me even more excited for the wine pairing dinner!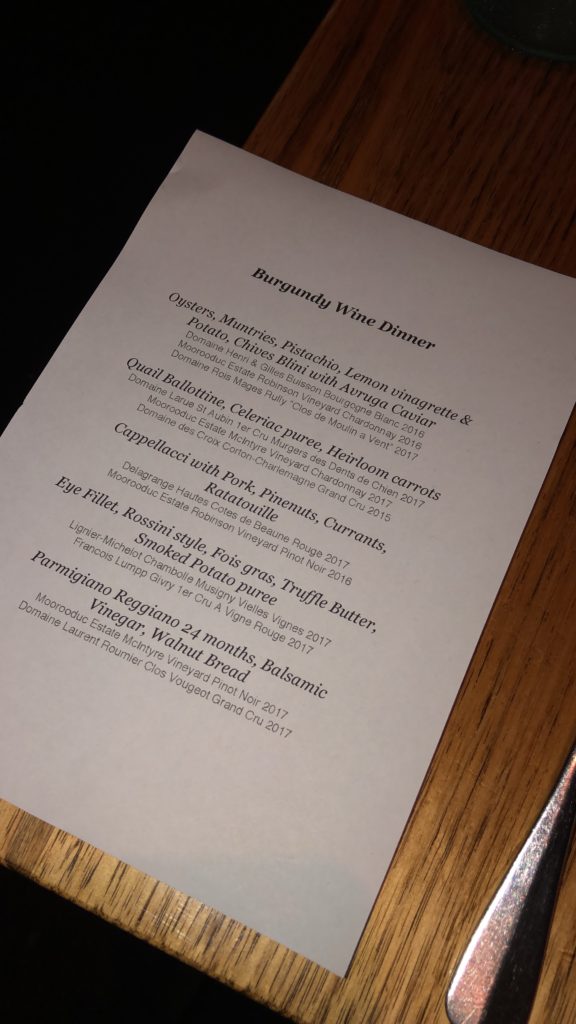 I was greeted by the lovely Italian staff as they walked me upstairs where I was seated, with three big empty wine glasses in front of me, the food menu on the left and the wine menu on the right hand side. The wine tasting was about to start!
As I love wine, but know nothing about it, I was just very interested to learn more about different wines and how they're made.
The lovely hosts knew every single detail about every single wine served tonight during the Burgundy Wine Dinner. It was actually quite fascinating I must say. They were also so lovely and full of positive energy and that created such a good vibe.
The uniqueness of the Burgundy Wine Dinner included enjoying three brackets of white wine and a different three brackets of red wine. Each specific bracket included three individuals wines to taste.
Every bracket was accompanied with an amazing meal put together by Italian chef, Marcello Farioli. I must admit he matched every dish perfectly with the wine and each course tasted better than the last.
I'm so happy had the pleasure of trying so many great wines and it was an unforgettable experience to chat to the lovely hosts/wine experts. I think wine tasting is such a good change up from an ordinary dinner as you get to enjoy good wine, eat amazing food and learn about wine as you eat and drink.
I mean, what more could you want! Burgundy Wine Dinner also would have been a great date night idea!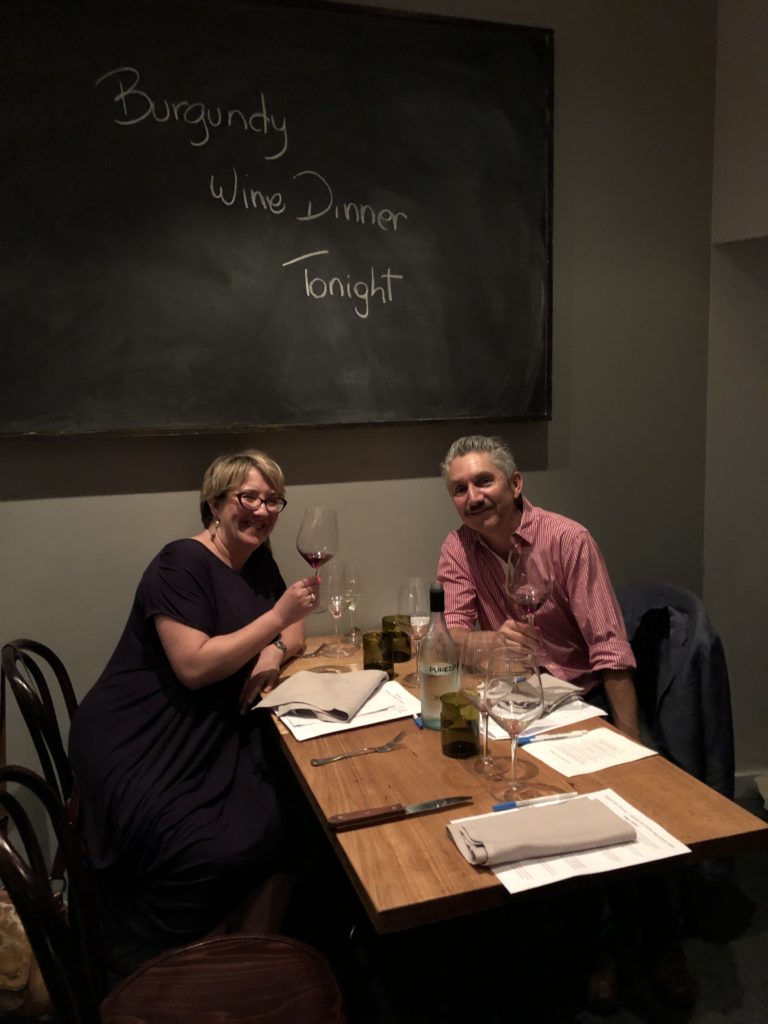 By Lucilla Grasso