Indianapolis, IN — The Indiana Hoosiers entered Lucas Oil Stadium as the favorite going into their match-up against the Ball State Cardinals in the 2019 Ruoff Kickoff Classic. However, the Hoosiers struggled to take a solid lead until the final three minutes of the game.
Still, Indiana won 34-24.
Indiana's freshman quarterback showed both a lot of skill and a lack of experience. Michael Penix Jr. showed off his cannon, taking the Hoosiers to field goal range in their first series and sending a whopping 75-yard touchdown pass for their second. On the contrary, he had two interceptions on back-to-back drives in the first half, as well.
"It's the first game, you know, a lot of things happen. We started with a new quarterback and he threw a couple picks," Hoosiers head coach Tom Allen said. "I did think that our offense did a lot of great things. Defense- we have some things to work on. We didn't tackle well enough. But we got the W which is most important."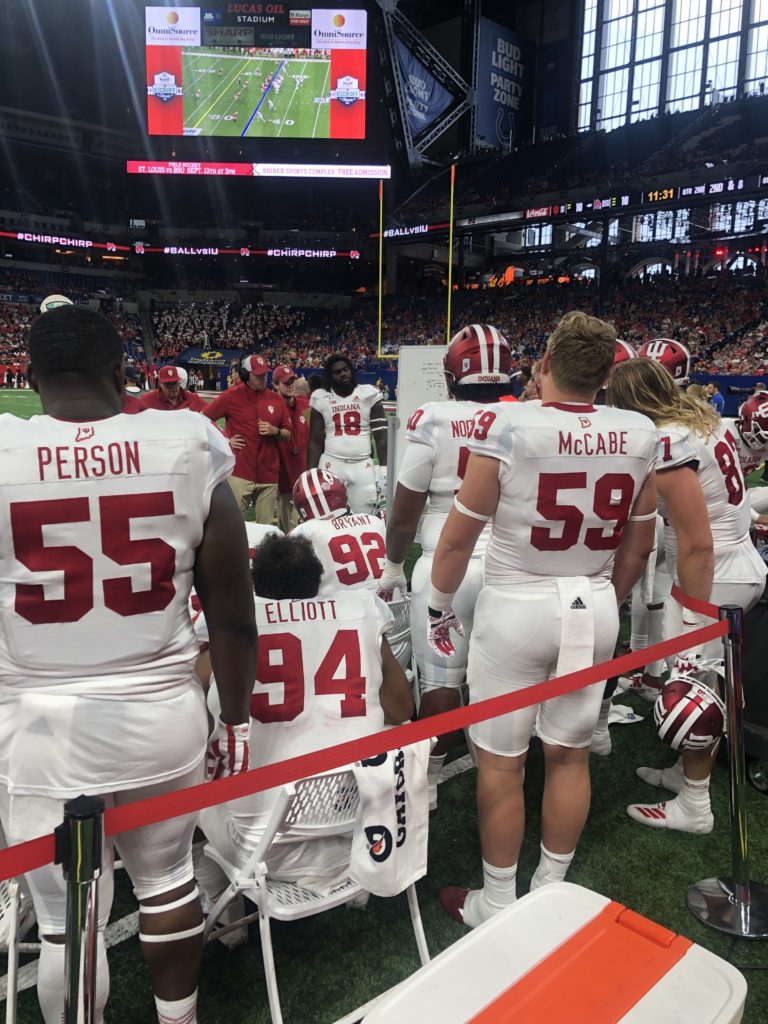 The Hoosiers came out in the second half looking more confident and poised and it showed in their performance. Ball State remained a tough contender but their exhaustion was evident in the outcome.
"We felt strongly that we could go toe-to-toe with them," Ball State head coach Mike Neu said. "There was never a doubt. These guys, obviously this stings, it hurts because we wanted to start the 2019 season with a win. We can't beat ourselves up, we have to take the positives that were out on that field [Saturday] when we watch films [on Sunday]. You go against the same guys every day and practice but now we've been up against a real team. We know what we need to clean up, we know what we need to get better at."
Statistically, the two teams were neck-and-neck the entire game. Ball State ended with 26 first downs and 398 total offensive yards. The Hoosiers ended with 25 and 474 yards.
The Hoosiers are gearing up to take on the Eastern Illinois Panthers next Saturday, Sept. 7, while the Cardinals will match up against Fordham.