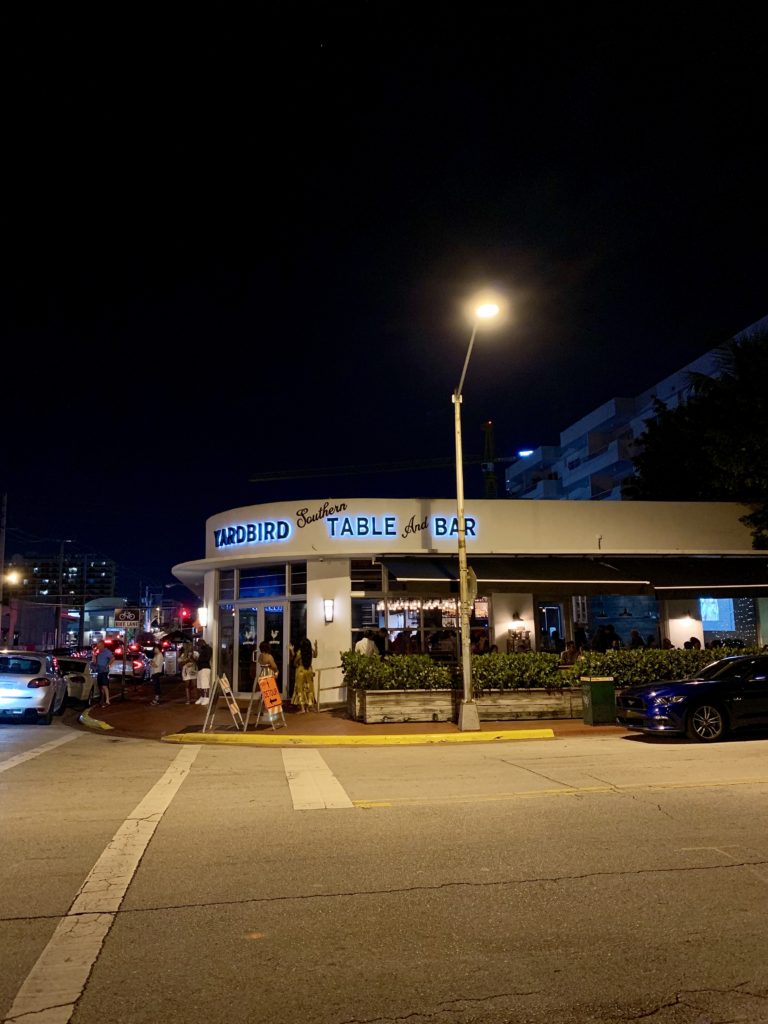 Miami Beach, FL — Last night I was able to attend a very special beer dinner, at Yardbird Southern Table and Bar in Miami Beach, Florida. It was their Midnight Chef's Dinner Series. Special entrees from their menu were paired with a variety of beers from Ology Brewing Co.
The vibe of Miami was truly expressed at this dinner. This was the second time Yardbird held this type of dinner and it was nothing short of exceptional. Each presentation of the four courses was incredible and tasted even better. 
Ology Brewing Co. is a brewery based in Tallahassee, Florida and they provided the outstanding beer to pair with each of our meals Friday night at Yardbird. I must say, I am not the biggest beer fan, but I can now definitely see myself having a nice cold glass of their Passionfruit Guava Grisette.
This brew was paired with one of the best salads I have ever had in my life, the squash blossom and little gem lettuce salad included with caraway lavish, whipped ricotta, tomato confit, and truffle basil balsamic vinaigrette.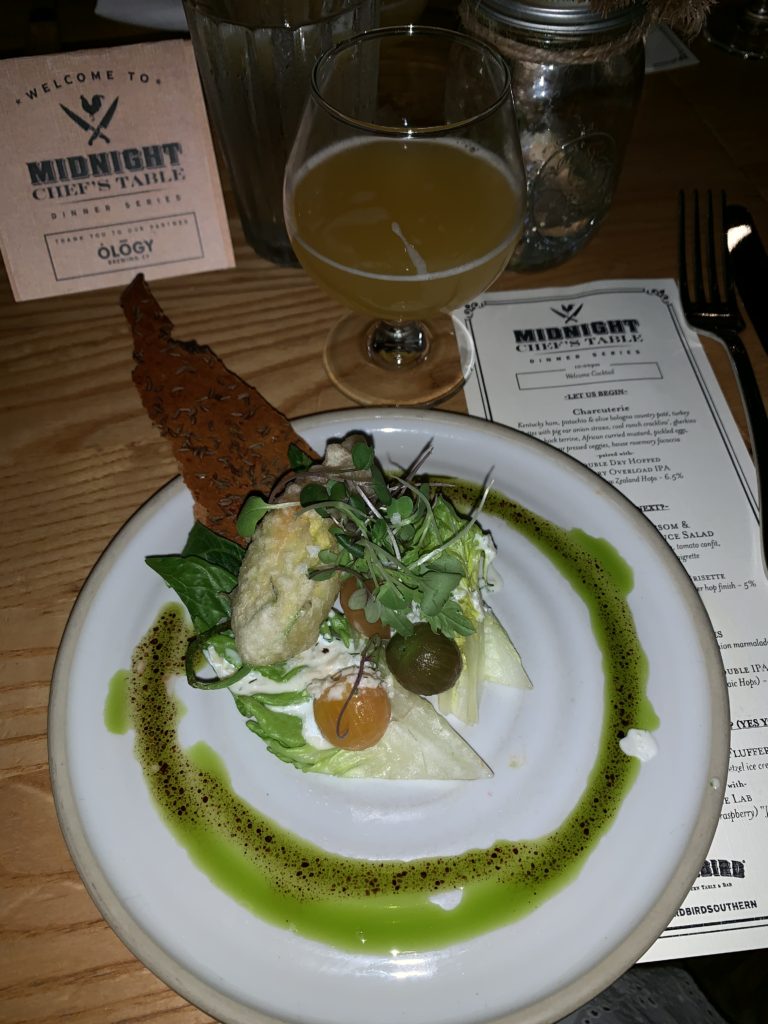 The main course for the dinner was the Steak & Potatoes which was paired with Kepler's Kveik Hazy Double IPA brewed with Kveik. When I saw this meal as our main course, I thought about our family backyard cookouts we used to have growing up. With everyone gathered together enjoying astounding food.
The steak that was served was mouthwatering — I was stunned with how well the meat was cooked and the potatoes… I think I could have eaten a gallon of the them! They were so light and creamy and everything on the dish including the beer paired with it, was perfect.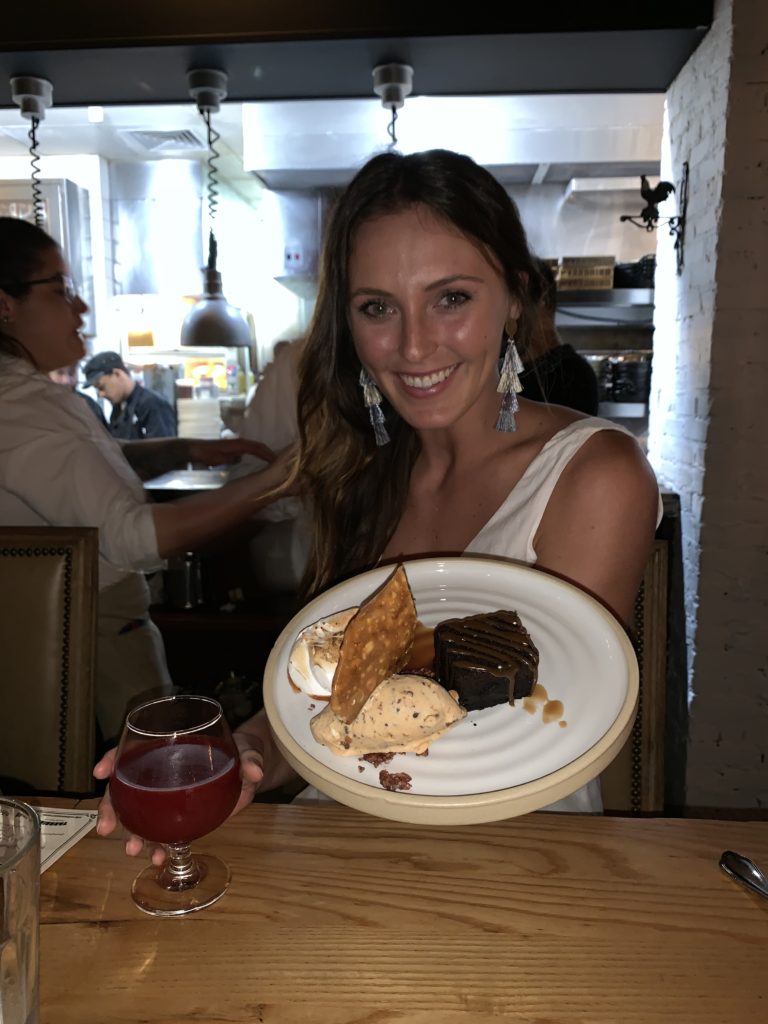 Yes, the food and beer were amazing but so was the atmosphere. At Yardbird you are right in the middle of Miami Beach, and are welcomed with opened arms at this dinner.
I love going to events like this one because you get to meet such amazing people and share a common interest. Who doesn't love food and alcohol at an amazing restaurant in an awesome location?
The next time you're in Florida, make sure to stop by Yardbird in Miami for a meal and also make sure to try a glass of beer from Ology Brewing Co.