By Samantha Russell
London, England — Yana Flame, a Russian-born fashion designer now based in London, threw her annual Flame International Fashion and Arts Festival this weekend and I was lucky enough to attend. It is a three-day event in which Yana aims to feature up-and-coming artists and designers in an attempt to nurture the artistic community.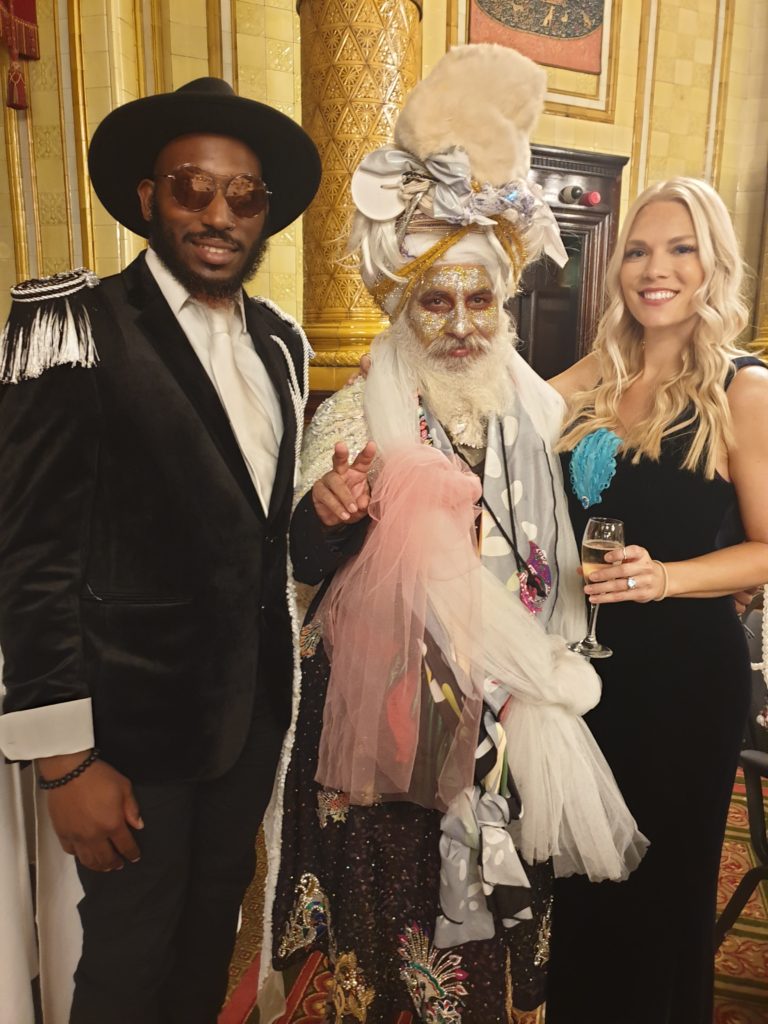 On Saturday, Yana featured her new haute couture line, as well as bridal and casual styles. Models from all over the world flew in for the event, as well as celebrity guests, artists and performers. Her designs are loved by many in the artist community, and you could see the appreciation for her talent amongst the audience.
I had the chance to catch up with Kupid King, VIP hip-hop collaborator and performer, who said he loved Yana's signature wedding dress because it 'wasn't just a standard British wedding dress', and seemed to embody Yana's unique yet classy style.
Models backstage echoed this sentiment and claimed they loved "how unique [Yana's designs] are and how they don't compare to anyone else's' [designs]". It was clear that Flame's style has garnered a loyal and passionate following over the years.
Guests of the event enjoyed a first glance at Yana's new designs, performances by top artists from around the world, a delicious three-course meal and plenty of bubbles.
The performances of the night were spectacular, including Kupid King, Geisha Davis and Jass Meagher. It was also the 42nd anniversary of Elvis' death, and the award-winning Elvis tribute Sal Bashir definitely did him justice and energized the crowd.
Yana was very involved in the show and always made sure her guests were having a good time. When I first met her, we exchanged pleasantries and then she quickly grabbed me and said, "You must be in my show!"
I was surprised but overjoyed and quickly slipped on a gorgeous navy-blue velvet slip dress, handmade and designed by Yana herself. Although it was a bit daunting to line up with all the models backstage, it was an honor to support the designer in such a personal way. Between the artists, fashion, VIPs and my first catwalk, the #FIFAF2019 was absolutely a night to remember!