Fort Worth, TX — Welcome to March!
TCU (18-10, 6-9 Big 12) found itself in position for a shot at a NCAA Tournament bid.
Fighting for entry into the tournament, the Horned Frogs faced off with nationally ranked No. 11 Texas Tech (23-5, 11-4).
With three games left to go, TCU knows they have to beat Texas Tech to make a strong case for the big dance.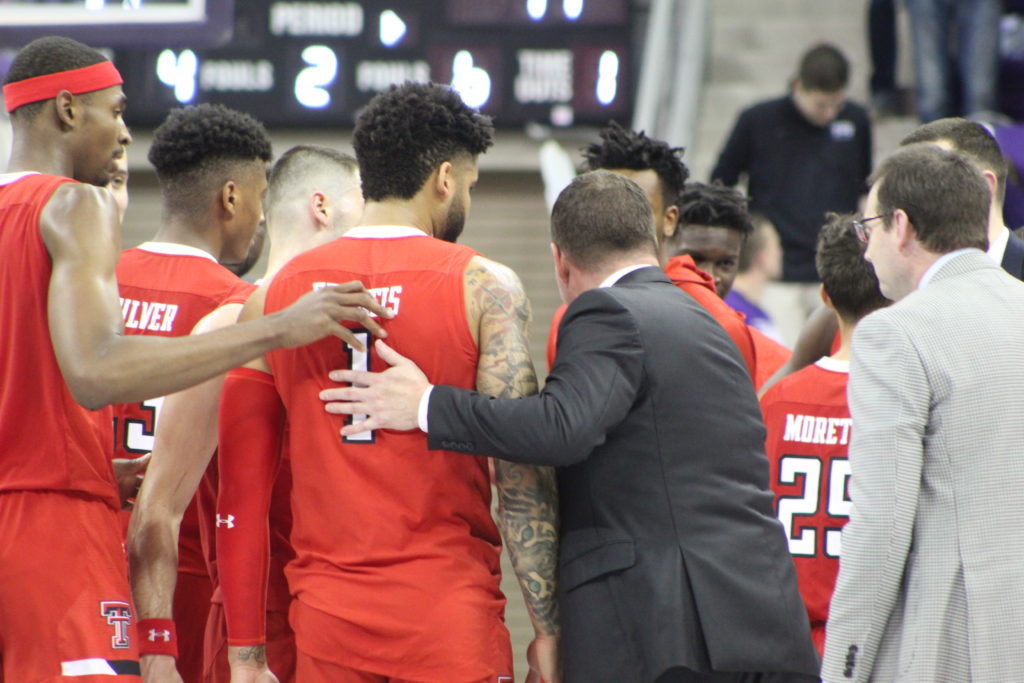 On the bubble with the regular season winding down, they faced the challenge of potentially upsetting No. 11 Texas Tech with a short turn around against No. 16 Kansas State (21-7, 11-4) on Monday.
The Frogs had the arena rocking early on with fans partaking in a "No Sit Saturday" campaign. Alas, it was not enough as TCU fell 81-66 falling to an 18-11 record and a desperation game on Monday.
Led by Davide Moretti, Texas Tech never let TCU get fully into the game. As the game stretched on, Tech moved the ball and secured second chance opportunities to keep TCU away by double digits.
"Second half they came out and won the first four minutes, that's on me," stated Head Coach Chris Beard on the pace of the game. "Texas Tech moved quickly to get the game back under control. It's a game of streaks."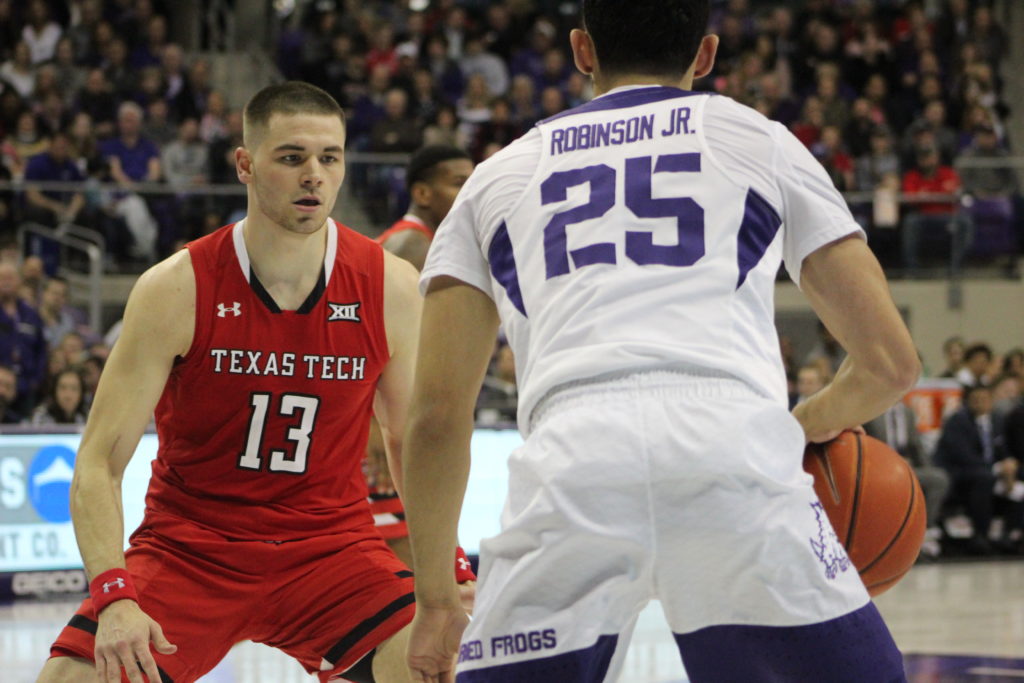 TCU put up a fight, fighting through mistakes and continuing to make shots down the stretch. They were led by Alex Robinson Jr. who was very active in the paint. By slashing to the basket, he was able to finish tough shots and dish out some key assists, keeping TCU alive.
Head Coach Jaime Dixon had a few thoughts on Texas Tech and the game.
"Those two grad pickups were huge," he shared on the two transfers. "They were two of the best in the country. Easy to see why they were on the recruiting boards of every team."
"Our defense put us in the hole," Coach Dixon reflected on the team's game. "It was a challenge against a good team, we guarded the 3 pretty good but we gave up too many layups at the rim.
We've been using zone but it's not as effective as we like it to be."
With a tough loss at home, the Horned Frogs still have a chance at the Big Dance, "Strange year but teams with a losing record will get in this year. In our minds we are playing for a berth in the tournament. We gotta find a way with a short turn around. I still believe in our tram and the guys we have. We can play better, and we will play better this next game."
TCU heads into their next game against a nationally ranked opponent, it will be a big day for the seniors.
"We are looking forward to senior night and we have to find a way to win on Monday," said Coach Dixon. "I believe we can get our best performance of the year going forward."