A quadruple-double is tough to get. In fact, it is so rare, only a handful of individuals have ever recorded one. Before last year, it had been 25 years since Mississippi Valley State's Soja Tate had recorded one. Just over a year ago today though, Shakyla Hillof Grambling State, recorded a quadruple-double with 15 points, 10 rebounds, 10 steals, and 10 assists.
Saturday night, she recorded another one.
This time Hill dropped 21 points, 16 rebounds, 13 assists, and 10 steals as her team went on to defeat University of Arkansas, Pine Bluff, 77-57.
Hill is now the only player to have recorded two career quadruple-doubles.
"Right now I have all the emotions in the world running through my head," stated Hill after the game. "I just feel really blessed. I know I keep saying that over and over, but I feel like I'm one of the most blessed individuals that I've come in contact with. I honestly cannot tell you. I feel like you can put in work day in and day out but God really has his hand on me, and he's really just guiding me throughout all of this, and he helped me get to the point where I'm at now."
After the game, Hill stated an assistant, Coach Diaz, informed her about how close she was to making history again. Her mom, who was in attendance also yelled during the game how close she was as the crowd was more involved and encouraging Hill to get a couple more steals.
Hill completed her historical quadruple-double with 23 seconds remaining in the game. She stole a wildly thrown pass from Arkansas-Pine Bluff's Ashlee Daniel.
"That was actually crazy because it took a lot of my energy to actually jump and make the kind of catch that I did," Hill said. "It took me a bunch of energy to actually scuffle on the floor and try to get the ball away from her and then after that, I didn't have any more left to give. I couldn't get up and the crowd was going crazy and I felt a rush of emotions."
While thrilled for her accomplishment, Hill's head coach isn't surprised by the play of his senior guard. In fact, he's slightly surprised she hasn't recorded more.
"I'm excited for her," said Freddie Murray on Hill's play. "I see it. She flirts with them so often a night in and night out I'm surprised she hasn't had more than just two because we've seen her play at this level pretty much for the last 3½ years and she's always come close. She gets triple-doubles all the time, but she always comes close to quadruple-doubles."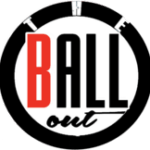 Managing Editor of The Ball Out.