Los Angeles, CA — It is that time of year again, when the Writers Guild Awards honor outstanding writing in major categories such as, film, television, new media, video games, news, radio, promotional, and graphic animation.
Both the Writers Guild of America West (WGAW) and the Writers Guild of America, East (WGAE) have announced their nominations for outstanding achievement in screenwriting and video game writing during the 2018 year.
The WGA's video game Writing Award honors the best qualifying script from a video game published in the previous year.
WGA members voted on 63 eligible original screenplays and 60 adapted scripts. Documentary script "A Quiet Place," written by Bryan Woods, Scott Beck, and John Krasinski, story by Bryan Woods and Scott Beck was awarded the nomination for best original screenplay. "Eight grade" by Bo Burnham, "Green Book by Nick Vallerlonga, Brian Currie and Peter Farrelly also were nominated. Alfonso Curaron's "Roma" and Adam McKay's "Vice" wrapped up the nominations for original screenplay.
In addition, blockbuster film and highest grossing box office film out of the nominees "Black Panther," written by Ryan Coogler and Joe Robert Cole received a nomination for best adapted screenplay.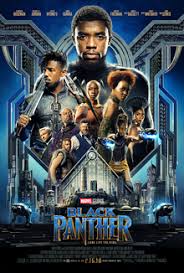 "Blackkklansman" by Charlie Wachtel, David Rabinowitz, Kevin Willmott & Spike Lee; Nicole Holofcener and Jeff Whitty's screenplay "Can You Ever Forgive Me?"; "A Star is Born" by Eric Roth, Bradley Cooper and Will Fetters, and "If Beale Street Could Talk" by Barry Jenkins are other potential winning movies competing against "Black Panther.
Also receiving nominations were Michael Moore's "Fahrenheit 11/9," which was nominated for best documentary screenplay. Broadway Ozzy Inguanzo & Dava Whisenant's "Bathtubs over Broadway", "Generation Wealth" by Lauren Greenfield and "In Search of Greatness" by Gabe Polsky also received a nomination to win the Writers Guild Award.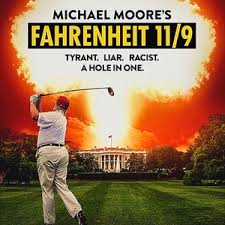 Videogame writing nominees include "Marvel's Spider-Man," Assassin's Creed Odyssey, Batman: The Enemy Within, God of War, and Pillars of Eternity II.
Notable films that were eligible but did not receive a nomination included films such as "Bohemian Rhapsody," "First Man," as well as "Crazy Rich Asians". Films such as "Sorry to Bother You," "Isle of Dogs," and "Incredibles 2" were not eligible for nominations as the WGA excludes any screenplays not produced under its jurisdiction or that of another guild as a potential candidate.
Winners will be honored at the 71st 2019 Writers Guild Awards, which will be presented on Sunday, Feb. 17 at concurrent ceremonies in Los Angeles at The Beverly Hilton Hotel and in New York City at the Edison Ballroom.