Dallas, TX — The Dallas Mavericks had every opportunity to beat a Los Angeles Lakers team without LeBron James or Rajon Rondo.
Yet, they failed to do so. After out-shooting the Lakers (22-19) by over 20 percent in the first quarter, the Mavericks (18-22) failed to capitalize on hot shooting in a 107-97 loss on Monday night despite getting 33 points from their bench.
Up until the end of the third stanza, the Dallas Mavericks looked to be in control of their match-up against the Los Angeles Lakers. With a much healthier roster than that of the Lakers, Dallas imagined a different outcome than their previous outing against them (a 114-103 loss on Nov. 30).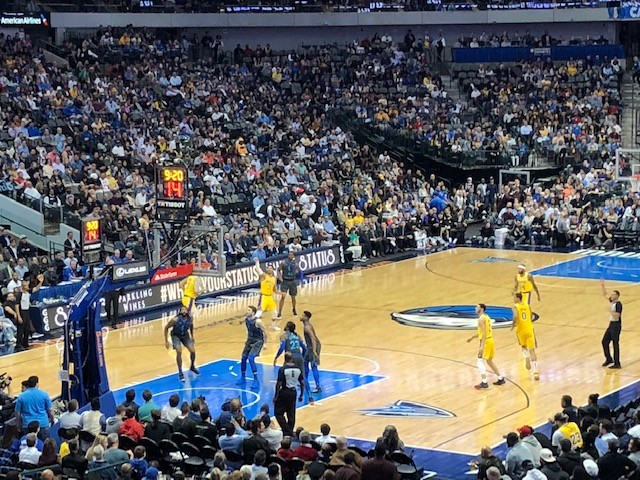 At the end of the first quarter Los Angeles struggled, shooting 35.7 percent in comparison to Dallas's 56.5 percent. Despite that, the Lakers found a formula for erasing their 13-point deficit during the second half. First and foremost, the Lakers forced 18 turnovers with tight paint defense and double-teaming Mavericks phenom Luka Doncic. Despite frustrating defense, Doncic still managed 27 points and 8 rebounds for the game.
However, he was seemingly the only player that was able to find some momentum offensively. Harrison Barnes, Dennis Smith Jr., and J.J. Barea tied with 11 points at the sound of the buzzer. Doncic attributed to the teams' third down slump to a lack of explosiveness.
"They had more energy and played better defense," Doncic said after the game.
On the offensive side of the ball, Los Angeles erased any team unity doubt on the court with 28 assists in comparison to Dallas' 12. Brandon Ingram pushed his way through the paint and tallied a hard earned 29 points. Lonzo Ball also drilled four three-point shots, which helped end his night with 21 points.
Los Angeles head coach Luke Walton elaborated on Ingram and Ball's momentum in tonight's game contributing to an overall sense of unity.
"I put so much responsibility on them because that's what I believe they're capable of doing," Walton said. "But their competitive spirit and the way on both ends they fought and competed tonight what we need to bring to the table every night."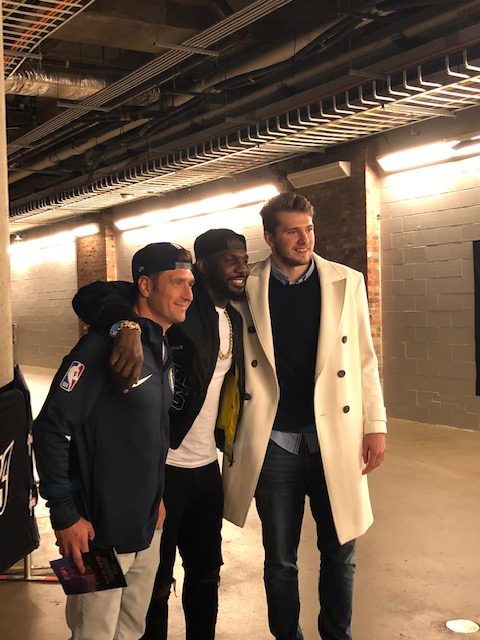 The Monday night win sealed the season series for the Lakers, as they won all three games. With a healthy bench, there is time for the Mavericks to figure out new match-ups on the court to better balance out the need for physical defense as well as ball movement to score. In truth, the upside is that the Mavs had 10 of their 11 available players score and foreshadows that head coach Rick Carlisle is on to something.
"We are at game 40 of 82, so we are not quite halfway there," Carlisle said in his post game conference. "There have been a lot of positives up until now but I do agree that our ball movement is not what we had hoped. We just have to keep working at it. That is where it is at."