Atlanta, GA — It was a rough day in the office for the Michigan Wolverines as they were dominated 41-15 by the Florida Gators in the 2018 Chick-fil-a Peach Bowl. This game was a story of two halves. Michigan played Florida tough in the first half, heading into half down by three, 13-10. A strong defensive struggle gave way in the second half as Michigan committed a series of costly mistakes and looked out matched as Florida began to pour on the points and led long scoring drives.
Coach Jim Harbaugh addressed the media after the game on his team's performance and what went wrong.
"[It was a] combination of things. Started out not picking up in the third and short and the fourth and very short. That hurt. That hurt- one drive. We were moving the ball at times and close to getting into a rhythm, but we didn't get the run game going effectively enough. Or the passing game, the protection, and the rhythm in that area to make it — we got outplayed, really, on that side of the ball. Florida did a nice job defensively."
Florida was led by Head Coach Dan Mullen in his first Bowl game with the Gators. After a close first half the Gators came out hot and dominated on both sides of the ball, recording seven tackles for losses and forcing multiple turnovers. Chauncey Gardner-Johnson had two interceptions, returning the latter for a touchdown late in the fourth quarter and sealing the game.
"It started with the seniors," Mullen shared after the win about his team. "Those guys believed from day one. Nobody questioned, nobody resisted, everybody tried to do whatever we asked them to do. And you see, and I told everybody, you know, we wanted to peak today. That's what you want to do, peak on the final game of the season."
After closing with a strong win over a college football powerhouse, the Gators wrapped up a top-five recruiting class. The future is bright for Florida as they chase the Crimson Tide and Georgia Bulldogs for SEC supremacy. As for Michigan, we will have to see how the fan base reacts after disappointing losses in the bowl game and to rival Ohio State earlier this year.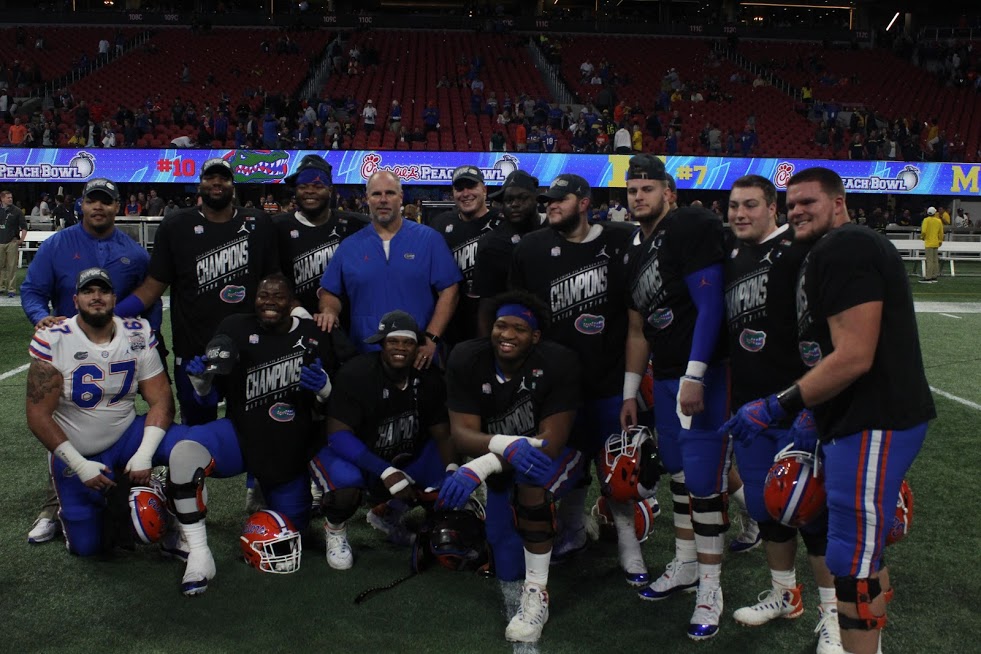 Podcast: Play in new window | Download