Omaha NE — A few words have already been thrown but the punches will be thrown this Saturday.  On Oct. 13th, Terence Crawford will defend his WBO welterweight title bout against Jose Benavidez Jr.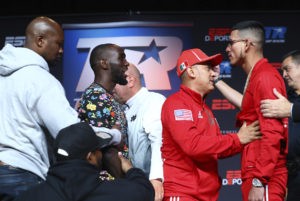 This boxing match will be held at the CHI Health Center Omaha, the hometown for Crawford.
Although it is a homecoming for Crawford, Benvaidez Jr. believes that it is time to hold that title come Saturday.
"I am here. I am going to take over this city, and I am going to take his belt. I'm not scared. I don't see anything special in him. I don't know why everyone hypes him up so much," a heated Benavidez Jr. stated.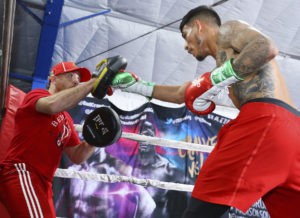 As always, with a rivalry like this one, Wednesday's media day got intense when the two started talking the talk. Getting themselves even more heated prior to the fight. In fact, Crawford doesn't believe his opponent deserves a shot at the title.
"No. Not at all. But that ain't the point. The point is we're here now, and we're fighting on Saturday. Come Saturday, all the talking will be out the window," Crawford stated during the press conference.
Crawford is the champion, however, he still knows this match will not be an easy one. He is ready to fight in front of an expected 45,000 fans in his hometown.
"It's been real since day one since the fight has been announced. It ain't been nothing but real. I'm just going to go out there and shut him up. That's it. That's all."
The heat is brewing the closer the fight arrives. For Benavidez Jr., he has been waiting for this.
"It's time to show the world what I can do. I've been waiting for this my whole life."
"Once he feels them punches going upside his head, I don't even know if he's going to want to stand there next to me," Crawford countered.
The fight will be live on ESPN and ESPN Deportes beginning at 10:40 p.m. ET on Saturday evening.
Who do you think will win: the hometown favorite in Crawford or the challenger in Benavidez Jr.? Soon a champion will be determined.