Atlanta, GA — Dragon Con came and went way too quickly. Dragon Con is a massive event with over 80,000 attendees. The event brought the brightest comic culture to Atlanta over the Labor Day weekend. With amazing cosplay, guest panels from some of the most popular TV shows and movies, and events that stretched well into the night, the Con was a success!
Frost giants, swashbucklers, Rick and Morty, and so-so many Stormtroopers abounded the con. The best part of the cosplaying at Dragon Con was the sense of community it brings. What an incredible ice breaker for people who may not be the most socially savvy! The creativity on display lent itself to great moments as strangers would chase each other down to complement each other's work and take photos with them. Relationships were built as people connected with others in the same fandom.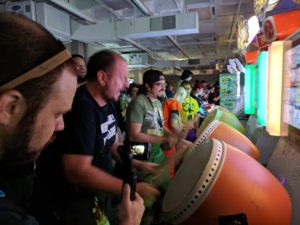 A major moment of Dragon Con is the Parade held on Saturday. Families from far and wide crowded downtown Atlanta as the streets were blocked off to host amazing displays of cosplay, outreach initiatives, and celebrations of diverse fandoms. Star Wars, Black Panther, and a slew of anime characters were represented.
A multitude of celebrities and guests attended, hosting panels and being available for autographs and pictures. Media Relations stated that over 400 special guests from film, comics, and literature was in attendance, notably the cast from Stranger Things, and Luke Cage star, Mike Coulter.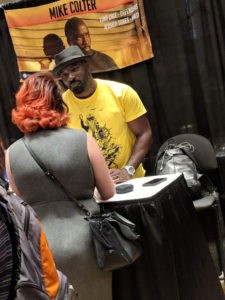 Amongst the activities, there were solid gaming events. From board games to fantasy role-playing games, there was a niche for all. When attendees needed a break they could be found at the Americasmart arcade. The arcade had an old time feel to it, like the good ol' days. There were tournaments for Fortnight, Tekken, Street Fighter, League of Legends, and more.
Photo by Nick Claytor
Dragon Con is about the people, connecting and reveling in the things that they are truly passionate about. With over 30 years running, DragonCon should be around for a long time. See you next year!