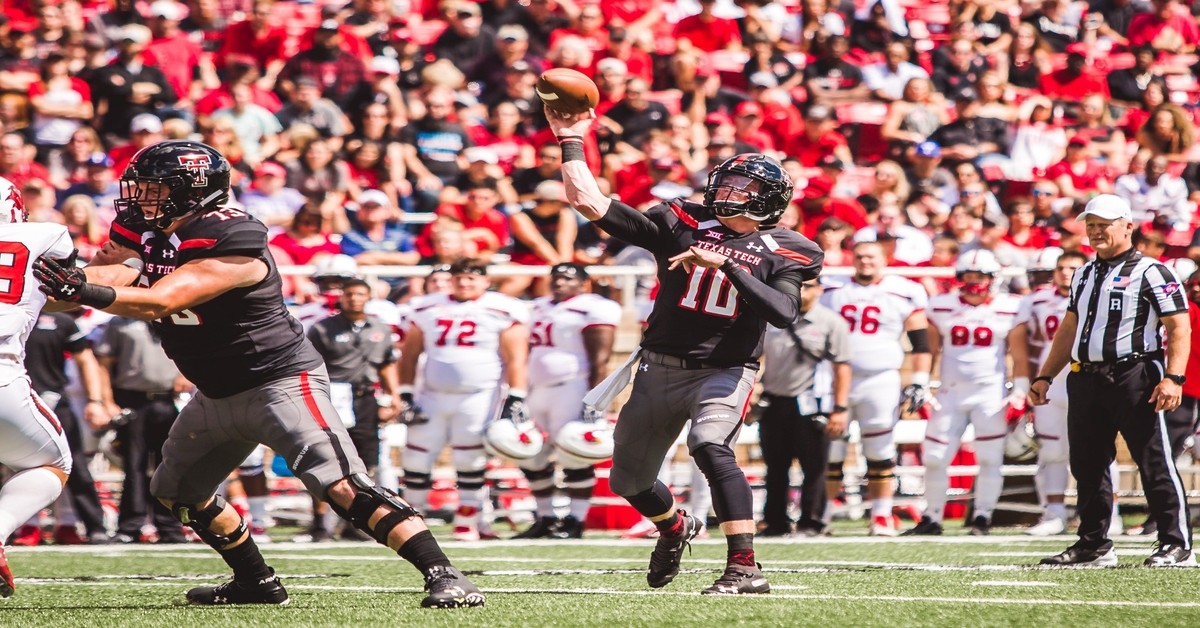 For three games this season, Alan Bowman led Texas Tech to an undefeated record. Unfortunately, the starting quarterback had to leave this past Saturday's game early after being sandwiched between to West Virginia defenders. Head coach Kliff Kingsbury stated Bowman was transferred to a local hospital and diagnosed with a partially collapsed lung.
"He had a partially collapsed lung, so he was evaluated here, they took him to the hospital, he's under observation right now and just kinda waiting to hear when he will return," Kingsbury said in a statement.
Prior to the Red Raiders' last game, Bowman led the FBS with 389.3 passing yards per game and had 10 touchdowns and only two interceptions.
Texas Tech returns to the field Oct. 11 against TCU. If Bowman cannot return to the field, Jett Duffey will more than likely step up in his absence. Duffey finished the game on Sept. 29, throwing for 172 yards, he ran for 86 yards and accounted for two touchdowns. However, Duffey did throw two interceptions.
"He competed hard," Kingsbury said Saturday following the game. "He came in and fought. He'd like to have a couple throws back, obviously, but he's a great competitor, and he fought hard for his teammates."