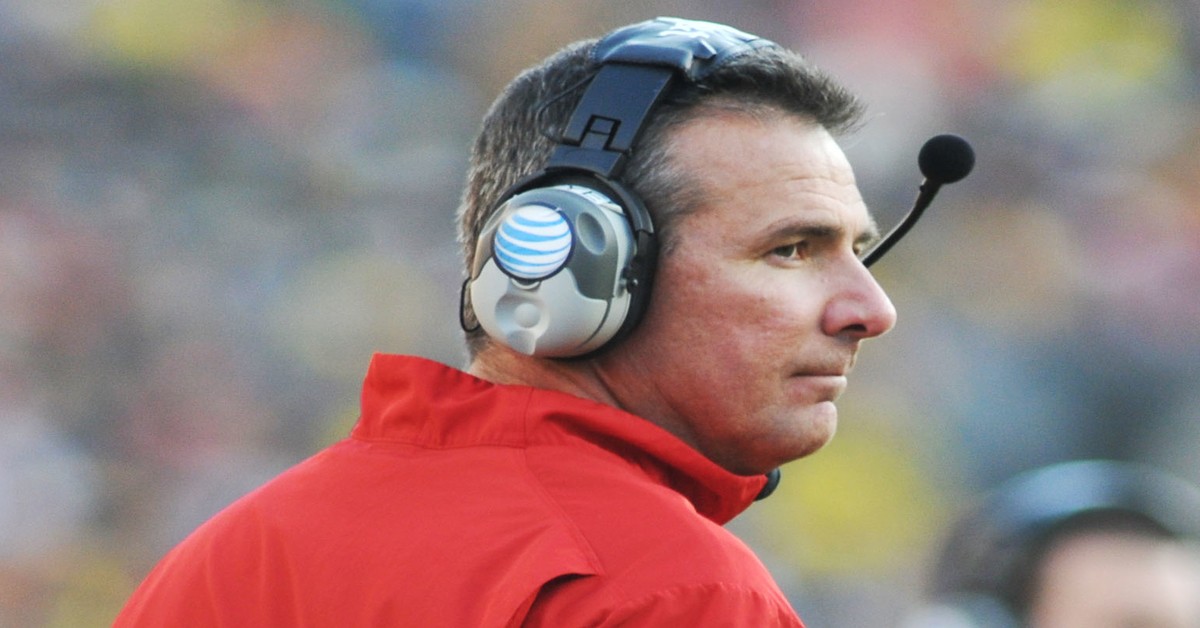 The intensity surrounding Urban Meyer continues to increase. Today he made a statement admitting he handled the debacle with former assistant Zach Smith in the wrong manner. In fact, Meyer said he "failed" when it came to his knowledge of Smith's domestic abuse back in 2015.
"The power of what I say and how I say it, especially regarding sensitive and serious domestic issues, has never been more evident than now," Meyer said via a statement. "My words, whether in a reply to a reporter's question or in addressing a personnel issue, must be clear, compassionate and, most of all, completely accurate. Unfortunately, at Big Ten Media Days on July 24, I failed on many of these fronts. My intention was not to say anything inaccurate or misleading. However, I was not adequately prepared to discuss these sensitive personnel issues with the media, and I apologize for the way I handled those questions."
Via Twitter, Meyer also addressed how he follows protocol when it comes to reporting specific incidents:
"Here is the truth: While at the University of Florida, and now at The Ohio State University, I have always followed proper reporting protocols and procedures when I have learned of an incident involving a student-athlete, coach or member of our staff by elevating the issues to the proper channels. And, I do so regarding the Zach Smith incident in 2015. I take that responsibility very seriously and any suggestion to the contrary is simply false."
Update
In a recent interview, Zach Smith denied abusing his wife. But, college football insider, Brett McMurphy, has provided proof of Smith apologizing to his wife via text message for abusing her.
Zach Smith told @1057TheZone he never abused Courtney. Here is text message b/w Zach & Courtney when he admits & apologizes for strangling his wife on Punta Cana trip in March 2015 & again in April pic.twitter.com/GjcjWh6mFT

— Brett McMurphy (@Brett_McMurphy) August 3, 2018
Backstory
A couple of weeks ago, Meyer stated he did not know of Smith's domestic violence in 2015. However, it was reported he was aware of the abuse toward his wife, Courtney Smith.
On July 23, Smith was fired as an assistant coach at Ohio State. Smith being fired came days after his wife filed a domestic violence protection order against him. It was the next day, July 24, at Media Day, when Meyer answered he didn't know about the 2015 incident.
With reports contradicting Meyer's statement, Ohio State University officials decided to open an investigation. While the investigation is ongoing, Meyer has been placed on paid administrative leave.
The next day after being placed on leave, Meyer temporiarly loss an endorsement deal. Before this incident, Meyer was set to be a representative of Bob Evans Restaurant with posters and commercials. However, the restaurant chain announced it would be suspending its deal with him until further notice. Managing Editor of The Ball Out.