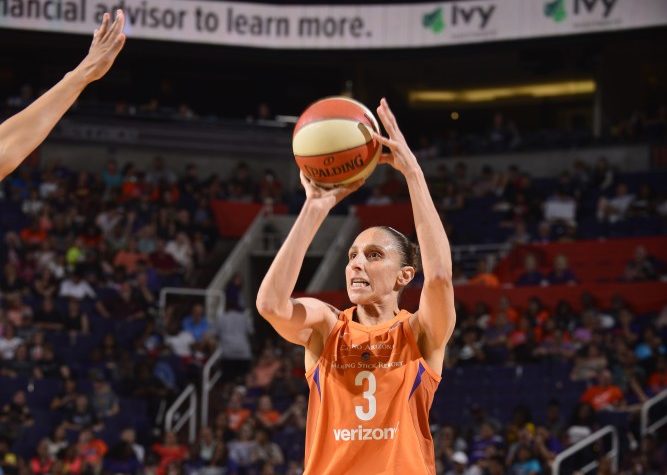 For the past couple weeks, the Phoenix Mercury have been in a rut since the loss of its starter Sancho Lyttle. While the hit won't be as bad as her ACL tear, Phoenix did take another hit this week as Diana Taurasi has been suspended one game without pay.
Bethany Donaphin, Head of WNBA League Operations announced the suspension after Taurasi picked up her seventh technical in the Mercury's last game against Minnesota. Per league rules, once a player or coach reaches seven technical fouls, they are automatically suspended one game.
For the remainder of the regular season, Taurasi will really have to watch her emotions toward refs because f or every two additional technical fouls she receives, she will once again be suspended without pay.
Taurasi is the team's leading scorer and one who can take over the game in a blink of an eye. Without her, Phoenix will have to rely even more on Brittney Griner and DeWanna Bonner. But, the upside to the suspension is Taurasi will only be missing one game, July 25 against Chicago.