The Seattle Mariners will play the next 80 games without its second base All-Star, Robinson Cano, after he tested positive for diuretic Furosemide, a banned substance. During his suspension, Cano will not be paid it was reported earlier today.
Cano stated the following in a press release on his suspension:
"Recently I learned that I tested positive for a substance called Furosemide, which is not a performance enhancing substance. For more than 15 years, playing professional baseball has been the greatest honor and privilege of my life. I would never do anything to cheat the rules of the game that I love, and after undergoing dozens of drug tests over more than a decade, I have never tested positive for a performance enhancing substance for the simple reason that I have never taken one."
According to the report, it is stated Cano previously had tested positive for the drug prior to the season, however, he had appealed the results. But, after further investigation, the MLB was able to determine his intentions – which was to not use as a masking agent — and Cano dropped the appeal.
Cano was prescribed furosemide by his doctor while he was home visiting the Dominican Republic. But, he has accepted the suspension.
"This was the most difficult decision I have ever made in my life, but ultimately the right decision given that I do not dispute that I was given this substance," Cano shared, in reference to accepting the suspension. "I apologize to my family, friends, fans, teammates and the Mariners organization. I am extremely grateful for the support I have received during this process, and I look forward to rejoining my teammates later this season."
The Mariners voiced their thoughts on the situation as well:
"Robinson made a mistake," the team's statement said. "He has explained to us what happened, accepted the punishment and has apologized to the fans, the organization, and his teammates. We will support Robinson as he works through this challenge."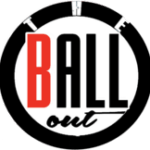 Managing Editor of The Ball Out.