Dallas, TX — Not often do you hear of someone posing to be a high school student only to play a sport, however, news recently broke stating an individual actually did want to relive being a 17-year old, playing high school basketball.
Sidney Gilstrap-Portley, a 25-year old man, was pretending he was a high school student in Dallas, Texas in order for him to play basketball again. He was recently arrested after nearly nine months of posing as a student at Skyline High School and Hillcrest High School.
Gilstrap-Portley claimed to be Hurricane Harvey refugee when he first enrolled at Skyline and months later transferred to Hillcrest. As reported by the Dallas News, he is facing a charge for tampering with government records.
Back in October, Gilstrap-Portley came to Dallas "unaccompanied and homeless" following Hurricane Harvey the report stated. He enrolled under the name Rashun Richardson at Skyline as the district had opened its door following the hurricane.
"He took that as an opportunity to gain access to our schools. He was fairly savvy to be able to utilize that type of position, knowing that we were accepting Harvey students."

– Stated Robyn Harris, Dallas ISD spokesman
While at Hillcrest, Gilstrap-Portley had a standout season for the Panthers and was voted the district 11-5A offensive player of the year. However, last month a former coach of his at North Mesquite High School, recognized Gilstrap-Portley playing in a tournament and told the high school, "one of my former players who graduated a time ago is playing for you," Harris told the Dallas News.
Another coach at Mesquite, Phillip Randall, stated he was not the coach who personally saw Gilstrap-Portley playing, but he did coach him a few years back until he graduated in 2011.
"He was a good kid. I never had any problems out of him. That's why I was shocked when I heard that all this came out because that's not the kid that I knew," Randall shared.
In the report by the Dallas News, Von Miller the basketball coach at Hillcrest High School, stated Gilstrap-Portley had been cleared and checked through the system as Rashun Richardson in terms of enrollment history and documentation of previous high schools.
Dallas ISD Superintendent Dr. Michael Hinojosa stated the following apology:
"We need to make sure we follow better protocols to try and prevent this from happening, but unfortunately this was almost like a perfect storm. To the parents, I apologize. You send your kid to be safe at school and to participate in extracurricular activities and this should not happen."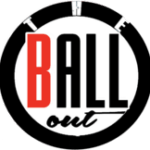 Managing Editor of The Ball Out.