As the dust settles on the opening weekend of the 2023 NFL season, it's clear that this year's season promises to be a thrilling roller-coaster ride. NFL Week 1 has already delivered its fair share of surprises, upsets, heart-stopping moments, and standout performances. Let's dive into the action and dissect the most memorable happenings from an action-packed kickoff.
Cowboys vs Giants Week 1: Dallas Cowboys Dominate Against New York Giants
The Dallas Cowboys made a strong statement on Sunday Night Football against the New York Giants. Their crushing victory showcased their potent offense and tight defense, setting the tone for what could be a promising season. "We came out with a point to prove," said Cowboys' quarterback Dak Prescott after the game, according to ESPN. This dominant performance has certainly put the rest of the league on notice.
Cleveland Browns Silence Jamarr Chase
In another highlight of the weekend, the Cleveland Browns managed to shut down wide receiver Jamarr Chase and his audacious "elves" comment.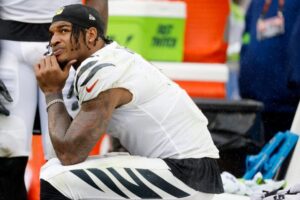 The Browns' stellar defensive strategy left Chase and the Bengals with little room to maneuver, leading to a decisive victory for Cleveland. We've shown that we're not to be taken lightly," said Browns' cornerback Denzel Ward, as reported by CBS Sports.
Jordan Love's Stellar Performance
Green Bay Packers' quarterback Jordan Love was another standout performer of the NFL's opening weekend. His exceptional skill and precision were on full display against the Chicago Bears, leading the Packers to a convincing win. Love threw for 344 yards, completing 33 of 44 passes with two touchdowns. His performance has set an exciting precedent for the rest of the season.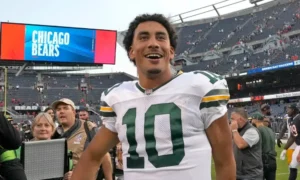 Minnesota Vikings Upset by Buccaneers
In a surprising twist, the Minnesota Vikings fell to Baker Mayfield and the Tampa Bay Buccaneers. Despite being considered favorites, the Vikings couldn't withstand the Buccaneers' relentless pressure.
"We didn't play up to our potential," said Vikings' quarterback Kirk Cousins, who threw for 344 yards despite the loss, as per ESPN. This unexpected outcome has shaken up the league and added an extra layer of intrigue to the season.
As we look ahead, the first week of the NFL season has set the stage for what promises to be an exciting season. With unexpected results, stunning upsets, and standout performances, fans can expect plenty more thrills in the coming weeks.
For more NFL content, check out our NFL section.