Sunday night's Grammys – hosted by Trevor Noah — was filled with surprises as some of the biggest stars left the night without awards. However, newer talent is showing they have talent too. The biggest awards of the night included Album of the Year, Record of the Year, Song of the Year, and Best New Artist.
Grammys winners circle
The winners were as follows:
Bonnie Raitt – song of the year (Just Like That)
Lizzo – record of the year (About Damn Time)
Samara Joy – best new artist
Harry Styles – album of the year (Harry's House)
While there were some well-deserved surprising names in those four categories, music royalty Beyonce is now the artist with the most Grammys ever. She now has 32 awards and won four out of the nine categories she was nominated in this year. This year, she won Best Dance/electronic album for "Renaissance," best R&B song for, "Cuff It," best dance-electronic music recording for "Break My Soul", and best traditional R&B performance for "Plastic off the Sofa."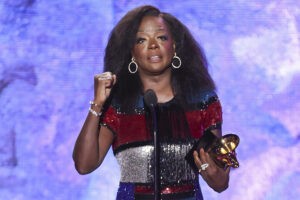 Another highlight on the evening was Viola Davis has now reached EGOT status which is huge. Davis has now won an Emmy, Grammy, Oscar and Tony. She is only the 18th individual to achieve this accomplishment. Last night, she won a Grammy for Best Audio Book, Narrative and storytelling for her memoir, "Finding Me".
A complete list of the 65th Grammy Award winners can be found here. For more of our entertainment coverage, go here.