For the past five years, US gymnasts have been in court after speaking up on the sexual abuse they encountered from Larry Nassar. Today, a $380 million settlement was reached for the victims.
"This settlement is the result of the bravery of hundreds of survivors who, despite legal obstacles, long odds and the best corporate legal talent money can buy, refused to be silent. The power of their story eventually won the day," stated the plaintiff's attorney John Manly.
Manly represented more than 180 Nassar survivors.
His is the second settlement in this case. Back in May of 2018, a $500 million settlement was reached from Michigan State University. With today's announcement, the total of $880 million in settlements is the largest involving a single perpetrator in a sexual assault case.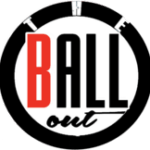 Managing Editor of The Ball Out.