Mark Few, the head coach mid-major powerhouse Gonzaga, was cited for driving under the influence of alcohol yesterday. Per the Spokesman-Review, Few was pulled over near Coeur d'Alene after calls came in claiming he was driving erratically and speeding.
Furthermore, officers who pulled him over, stated Few showed "several signs of intoxication" and did not want to take a sobriety test. His blood alcohol content was taken twice which measured at .119 and .120 — the legal limit is .08.
Few did release a statement Tuesday on his actions:
"I believe as a leader and role model, I am expected to set only the best example. The decisions I made yesterday do not exemplify this standard and for that, I sincerely apologize to you all. I recognize that operating a motor vehicle after consuming any amount of alcohol exhibits poor judgment. Regardless of the outcome of the pending investigation, I will never allow such a lapse in judgment to occur again. Please know that I am committed to learning from this mistake and will work to earn back your trust in me."
Gonzaga athletic director Chris Standiford also commented on the news and ongoing investigation.
"While the facts of the situation are still being evaluated, we understand its severity and the legal process that will follow. As a Gonzaga employee, we respect Coach Few's right to privacy and will refrain from further comment at this time."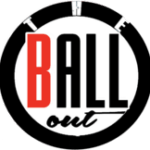 Managing Editor of The Ball Out.