The 2021-22 season is almost upon us, and major news is already happening regarding changes in women's basketball.
So, we will keep you all posted on all the latest rumors, sourced information, and more right here. We will constantly be updating this article with the most up-to-date information. Make sure to sign up for our Insider Access, where you will get all the rumors, hearsay, and more before it goes public. Our The Ball Out Insider Access has so much more than what we report publicly.
7/28/21
2:50 p.m. ET
Updates in both of our Insiders. First, in The Ball Out Insider, who is Florida's top choice after this year? A name that might surprise you.
In the recruiting Insider, we have updates on 5-star prospects Aalyah Del Rosario ('23), Maggie Mendelson ('23), Taliah Scott ('23), Talaysia Cooper ('22) and more. What schools are we hearing are the true leader for these prospects? Also information on some of the best 2024 and 2025 prospects.
7/24/21:
7:46 p.m. ET:
Big updates on 5-star Janiah Barker and what school is in prime position to land her? Also, big updates on S'mya Nichols, Bella Fontleroy, and Flau'jae Johnson. And what's the buzz around Mikayla Williams? Sign up for our Recruiting Insider above!
7/20/21:
11:32 a.m. ET:
Huge update in our new The Ball Out Recruiting Insider on 2022 PG Saniah Tyler and a 2023 prospect that's very under the radar but game is likened to Sabrina Ionescu. Sign up for it above.
7/15/21:
10:50 a.m. ET:
Massive update in our Insider regarding a huge potential opening happening in women's basketball. Also, we are going to be launching The Ball Out Recruiting Insider that will have all the rumors, news, and insight on recruits all over the country before it becomes public. So, if you want to have the edge on recruiting, women's basketball news, and more, make sure to sign up above.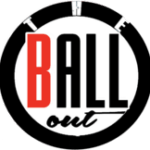 Founder and Editor-in-Chief of The Ball Out.