Cleveland Cavaliers assistant Lindsay Gottlieb was recently courted by USC to return back to women's college basketball. Moreover, while Gottlieb listened, she has decided to remain in the NBA and has pulled her name out of consideration for the Trojans job, multiple sources tell The Ball Out.
USC has now turned its attention to their final two candidates and will be interviewing them this weekend.
Don't miss out! Join The Ball Out Insider where you will get the latest news, rumors, and much more!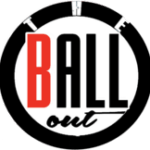 Founder and Editor-in-Chief of The Ball Out.