A 70-year-old man was arrested Wednesday after hitting rapper Nicki Minaj's father and running away a few days ago. The suspect stopped briefly to ask if the victim was okay, but did not call emergency services for help, police said.
The suspect has now been named Charles Polevich. Polevich turned himself in on Wednesday. He is facing charges for leaving the scene of an accident and tampering with physical evidence related to the death of Robert Maraj in Long Island, New York.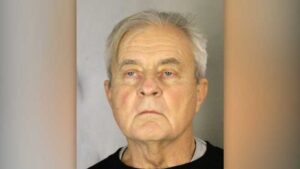 Since turning himself in, Polevich is now free on bail. He divides his residency between Long Island and Guam but was indicted in Nassau County court.
As a result of his arrest, Polevich's driver's license was suspended, he had to surrender his passport, and a judge said he cannot leave the state.
"He was absolutely aware of what happened," stated Nassau County Police Detective Lt. Stephen Fitzpatrick. "He got out of the car and he looked at the deceased, got into his car, and made the conscious decision to leave instead of dialing 911, instead of calling an ambulance for the man," Fitzpatrick said. "He went home and secluded the vehicle. He's well aware of what he did."
In fact, Polevich parked his
car in a separate garage
according to Fox News, as he tried to hide the car. Furthermore, detectives did use security cameras in the area of the accident to help identify Polevich before he turned himself in.