Update as of Jan. 7, 2022
All three men were sentenced to life in prison after killing Ahmaud Arbery. Travis and Gregory McMichael's sentence has no parole option while William Bryan received the maximum penalty of life, with the possibility of parole in 30 years.
Original story
(Nov. 24, 2021)
For the past week, Travis McMichael, Gregory McMichael, and William Bryan have been on trial for the murder of Ahmaud Arbery. Today the verdict was announced as all three men were found guilty on all charges.
Civil rights attorney Ben Crump stated the following on the guilty verdict.
"Guilty. Guilty. Guilty. After nearly two years of pain, suffering, and wondering if Ahmaud's killers would be held to account, the Arbery family finally has some justice. Nothing will bring back Ahmaud, but his family will have some peace knowing the men who killed him will remain behind bars and can never inflict their brand of evil on another innocent soul."
Travis, who fatally shot Arbery was found guilty on nine charges: is guilty on all charges: malice murder, four counts of felony murder, two counts of aggravated assault, false imprisonment, and criminal attempt to commit a felony. His father Gregory who was driving the truck that followed Arbery, was found guilty on the same above charges except for malice murder.
As for Bryan, who filmed the murder, he was found guilty of three counts of felony murder, one count of aggravated assault, false imprisonment, and a criminal attempt to commit a felony.
Vice President Kamala Harris also released a statement on today's verdict:
"Today, the jury rendered its verdicts and the three defendants were found guilty of murdering Ahmaud Arbery. Still, we feel the weight of grief. Ahmaud Arbery should be alive, and nothing can take away the pain that his mother Wanda Cooper-Jones, his father Marcus Arbery, and the entire Arbery family and community feel today. I share in that pain. We honor him best by continuing the fight for justice."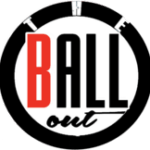 Managing Editor of The Ball Out.