For the past 13 seasons, Candace Parker has been a big focal point for the Los Angeles Sparks. However, she former WNBA Champion will be returning to her home city and playing for the Chicago Sky, reports state.
Parker cannot officially sign with Chicago until at the earliest, Monday, Feb. 1, which is the start of the signing period for free agents.
The Sparks drafted Parker in 2008 as the No. 1 overall pick. Since then, Parker has helped bring two titles to Los Angeles, the latest being in 2016. The 6-foot-4 forward is the only player in the league's history to capture the MVP award as well as the Rookie of the Year (2008) during the same year.
Furthermore, Parker finished third in MVP voting last year but was named Defensive Player of the Year. In 2016, she was named the Finals MVP after a five-game series between the Minnesota Lynx.
Chicago welcomes Candace Parker after she finished last year averaging 14.7 points, a league-best 9.7 rebounds, 4.6 assists, 1.2 steals and 1.2 blocked shots per game.
The Sky finished sixth in the bubble last year at 12-10.
Unfortunate news for Sparks fans didn't stop with Parker's exit though. Starting point-guard, Chelsea Gray is also leaving Los Angeles. The three-time WNBA All-Star is expected to sign with the Las Vegas Aces once contracts can officially be signed in a few days.
Gray has been with Los Angeles for the past five seasons. During the 2020 season, she averaged Gray averaged 14.0 points, 5.3 assists, and 3.7 rebounds.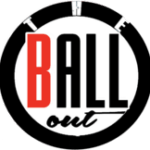 Managing Editor of The Ball Out.