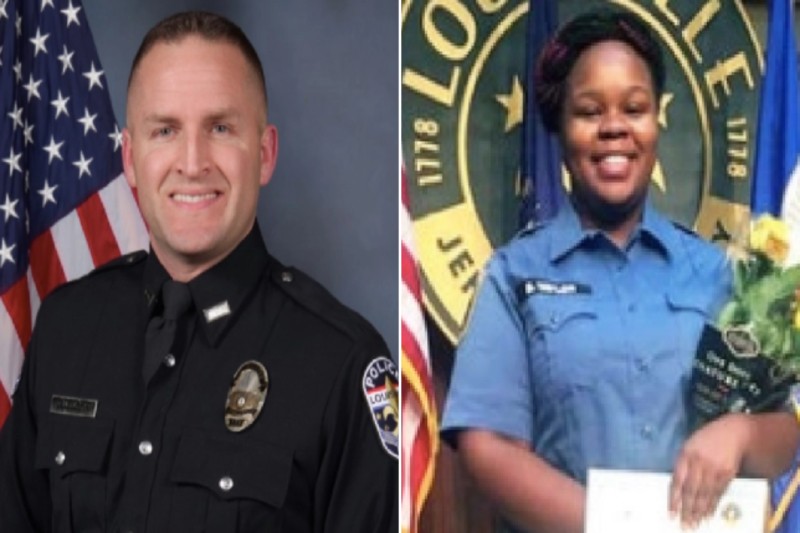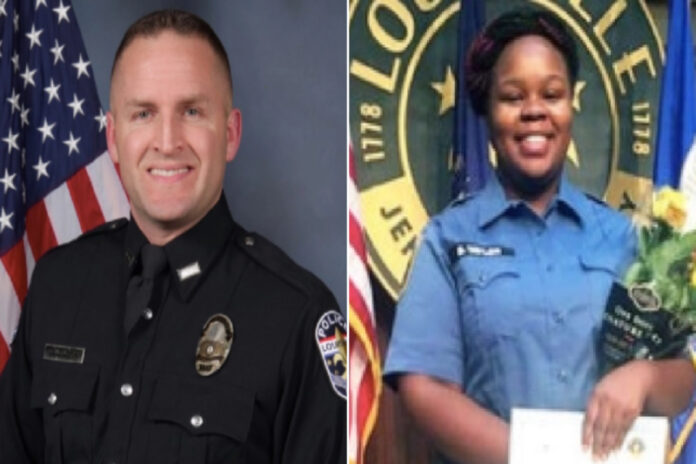 Louisville- KY — The grand jury in Jefferson County has made a decision in the Breonna Taylor case. They have decided to not charge any of the officers directly for the death of Taylor. Only officer Brett Hankison was charged with 3 counts of first-degree wanton endangerment of a neighboring apartment. We first reported that this would be the likely outcome earlier this week.
To further explain, a wanton endangerment charge is a "felony punishable by fines and up to five years in prison in Kentucky." Therefore, the charge is for the "substantial danger" to Taylor's neighbors from the 10 shots he fired during the botched raid.
Hankison is not being charged with the death of Taylor — the charges are for firing blindly through a door and window in Taylor's building. As for the other two, Kentucky's Attorney General Daniel Cameron stated after the decision was made, he felt their actions were "justified in their use of force."
Hankison's bail has been set at $15,000.
"The decision before my office is not to decide if the loss of Breonna Taylor's life was a tragedy," he said. "The answer to that question is unequivocally yes. I know that not everyone will be satisfied. Our job is to present the facts to the grand jury, and the grand jury then applies the facts … If we simply act on outrage, there is no justice. Mob justice is not justice. Justice sought by violence is not justice. It just becomes revenge," Cameron stated.
With the announcement of the decision, the community in Louisville is demanding Cameron step down from his position.
Early this week, Mayor Fischer called for a state of emergency as the city and country prepared for a decision to be made in the investigation of Taylor's death. For the next three days, a curfew will be enforced starting at 9 p.m local time and government buildings will be closed.
Furthermore, the Kentucky National Guard has been brought in. While the grand jury's decision is new, the indictment brought against Hankison is essentially old as he was fired in June for "wantonly and blindly" firing into Taylor's apartment.