Texas Arlington's Krista Gerlich will be hired as the next head coach at Texas Tech, multiple sources have informed The Ball Out. Gerlich comes to the Lady Raiders after serving as the head coach at Texas-Arlington for the past seven seasons. She also played at Texas Tech.
Gulich is returning to Texas Tech after being a star shooting guard for the program from 1989-1993. This will also be her second stint with the Lady Raiders as a coach after serving as an assistant back in 2003-2006.
Gulich had coached at UTA since April of 2013 where she accumulated an overall record of 121-94 in seven years. Furthermore, in 14 years as a coach, Gulich has a record of 289-147. Before taking over the helm at Texas-Arlington, Gulich held the same position at West Texas A&M from 2006-2013. She served as an assistant at UTSA (1997-1999) and was the head coach at the high school level three separate times: Reagan HS, Taft HS, and Lockney HS.
The position at Texas Tech became open a few weeks ago after news broke on the alleged abusive environment created by then-coach, Marlene Strollings. Initially, the school conducted an investigation, but no action was taken against Strollings until months later following a report on Strollings and her staffs' abuse toward current and former players.
For more exclusive news like this, join our exclusive VIP club on Facebook for a limited time only, as our VIP members knew this first. We only have a few spots available.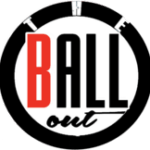 Founder and Editor-in-Chief of The Ball Out.