Yesterday, light was shed on the alleged toxic environment surrounding the women's basketball program at Texas Tech.
Tonight, Athletic Director Kirby Hocutt announced Marlene Strollings has been terminated as the head coach.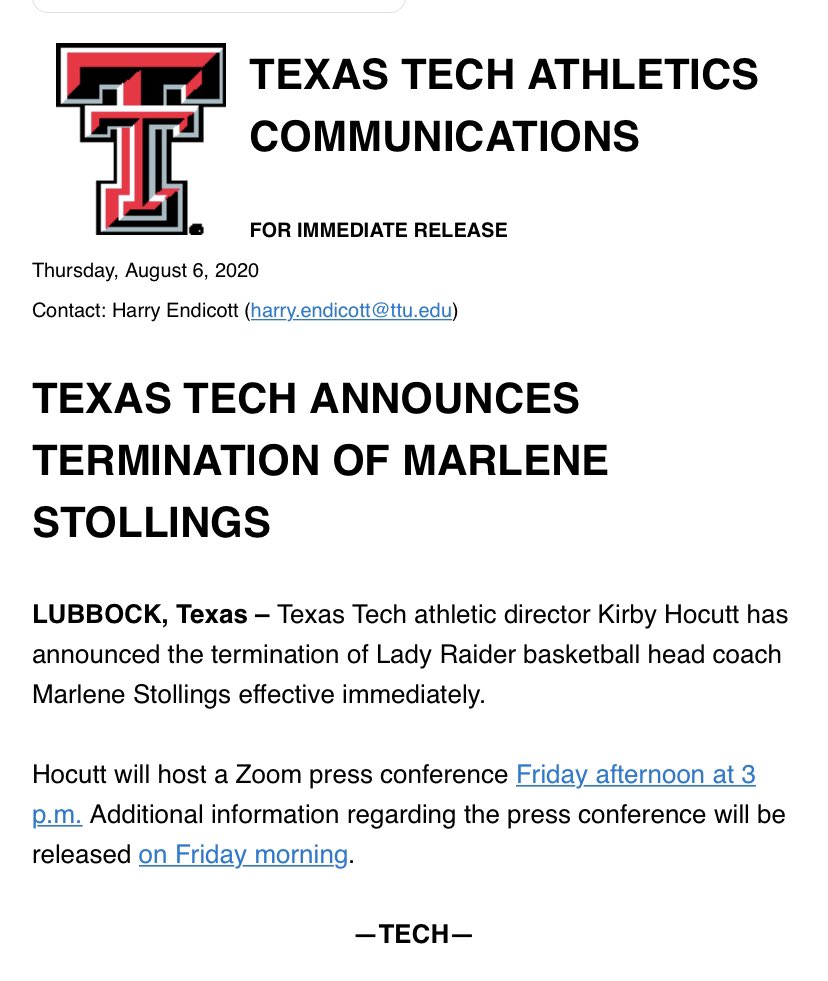 As reported by USA Today's Jori Epstein, Hocutt sent a text message to the team informing them of his decision:
"Good evening, I have really appreciated your trust in our conversation these past two days. I wanted to let y'all know we have decided to terminate Marlene as our head coach. We will be putting out a statement about it tonight. I will set up a Zoom call for us tomorrow to touch base. Kirby" Managing Editor of The Ball Out.