Duke is expected to hire Celtics assistant coach Kara Lawson as their next head coach, multiple sources tell The Ball Out. Details of the contract are being worked out as we speak.
On Saturday, the Blue Devils' officially announced Lawson was taking the position.
"Well, it is a dream come true for me," stated Lawson in Duke's press release. "I have wanted to be a coach since I was a kid. To have an opportunity to lead a group of young women at a prestigious university like Duke – I have run out of words; it is unbelievable and very exciting. I am thankful for the path that led me here and thankful for the belief of President Price, Kevin White, Nina King, Coach Krzyzewski, Coach Cutcliffe, and everyone surrounding the program. It wasn't a decision based on emotion, but there was a lot of emotion involved in it because of how excited I am and how ready I am to get started and to work with the players."
Lawson will be replacing Joanne P. McCallie who stepped away after contract discussions fell through earlier this month.
"I am delighted to welcome Kara Lawson to Duke as our next women's basketball coach," said Duke President Vincent E. Price in a press release. "Kara has proven herself as a skilled coach and a committed mentor, whose passion for education is demonstrated by her service on her alma mater's board of trustees. I am thrilled that she will be bringing these talents to Duke, and I know that she will support the continued success of our women's basketball student-athletes both on the court and off."
Being named the head coach of the Duke makes Lawson the first Black coach for the program. She is now the fifth Black coach in the ACC overall; she's joining Syracuse's Quentin Hillsman, Virginia Tech's Kenny Brooks, Virginia's Tina Thompson, and Notre Dame's Niele Ivey.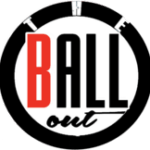 Founder and Editor-in-Chief of The Ball Out.