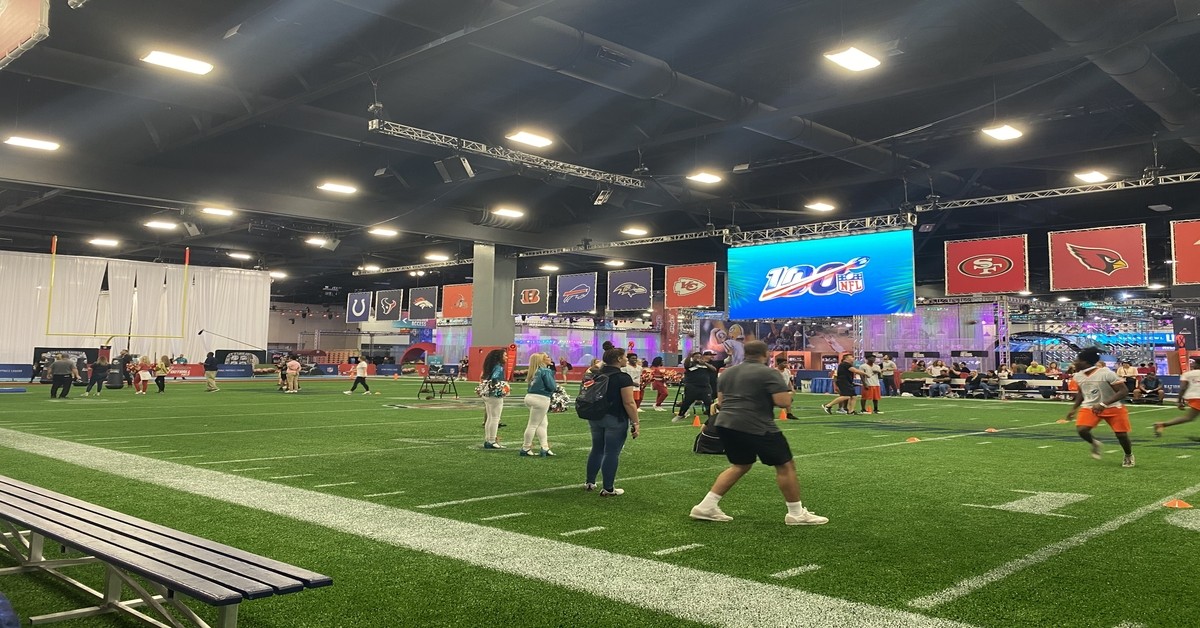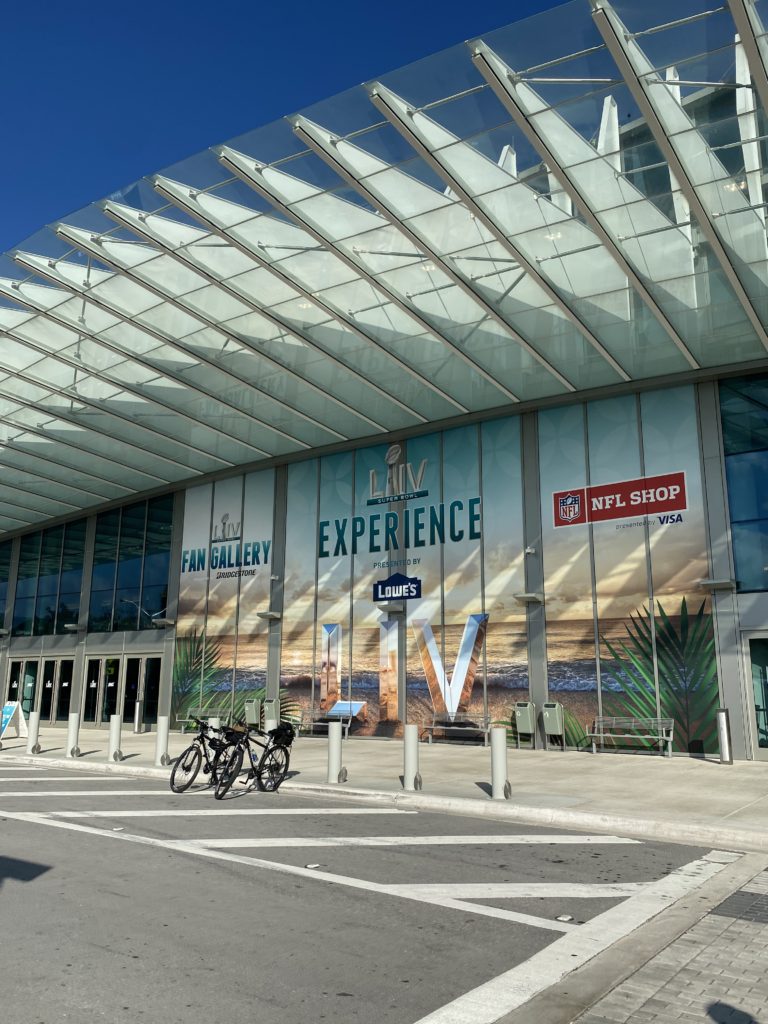 Miami, FL — On Tuesday, I attended the NFL100 Super Bowl Experience, which took place at the Miami Beach Convention Center in Florida.
The Super Bowl Experience will be in the Miami Beach Convention center all week hosting different events leading up to the Super Bowl LIV on Sunday. It's a great friend and family atmosphere with lots of interactive games and football memorabilia.
During my visit, I got to experience the Special Olympics Flag football game. The NFL100 and Special Olympics teamed up to provide opportunities for young athletes of all abilities. They did this through the NFL's campaign called PLAY 60, which promotes youth health and wellness. The title is exactly what it sounds like: the program aims to encourage kids to get physically active for 60 minutes a day.
As soon as I walked in the event it immediately made me want to get out on the field and play! They had mini football fields, throwing stations and TVs everywhere playing football games. It was definitely enough to get you hyped about this Sunday's game.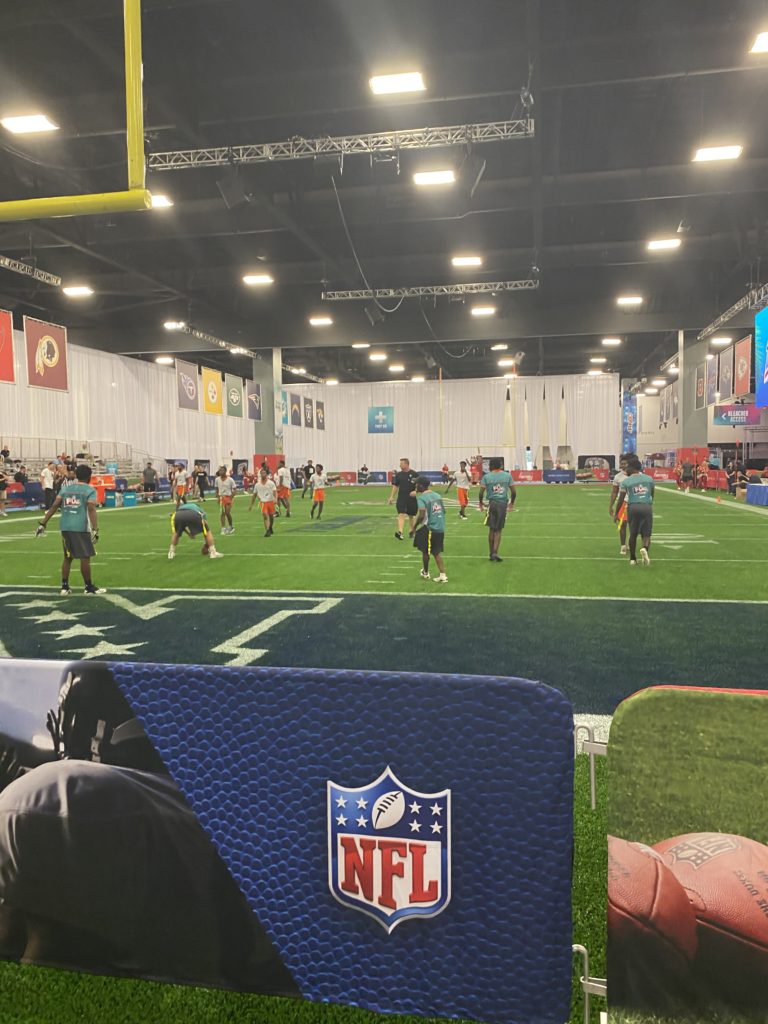 If that wasn't enough, they also had over 110 Pro Football Hall of Fame artifacts around the convention center. For the rest of the week, NFL100 will be hosting another PLAY 60 where nearly over 1,500 local students will come and interact with NFL players, mascots, and cheerleaders. The students will learn the importance of physical activity and well-being for a happy and healthy lifestyle. The NFL100 will also be inviting veterans, active-duty service men and women with their families to come to join in on the fun with discounted ticket prices.
NFL100 will be doing volunteer work as well throughout the week by cleaning beaches, park gardening and partnering with the Make-A-Wish foundation, which will send a child and the family to the big game.
This is what makes me happy to attend events like these and see how amazing the National Football League is. They inspire change and are constantly giving back to the community, so take time out of your week if you're here in Miami and come see what it's like for yourself! You won't regret it.
By Nina Matos