To all the good little sports fans across the world, we here at The Triple Double would like to welcome you to a new Christmas tradition!
In typical Triple Double fashion, we are going to go over three of the biggest spectacles in sports over the last week. Except this edition is different: I'm tackling all things NFL-related. Those who are familiar with this column know I'm not big on football (haven't watched on a regular basis since 2016 – look back at the most recent column to understand). And like all things NFL-related, we're going to focus on the most important position: quarterback.
So let's untuck those blankets, get the nachos together and get ready for some football!
LAMAR JACKSON MIGHT JUST BE THE FUTURE
I'm not going to sit on my throne and look down on all the haters that said Baltimore Ravens quarterback Lamar Jackson wasn't effective enough to be an NFL quarterback. The professional in me is not that guy. However, the sports fan in me is that guy and for purposes of this article, I'm putting on my sports guy hat.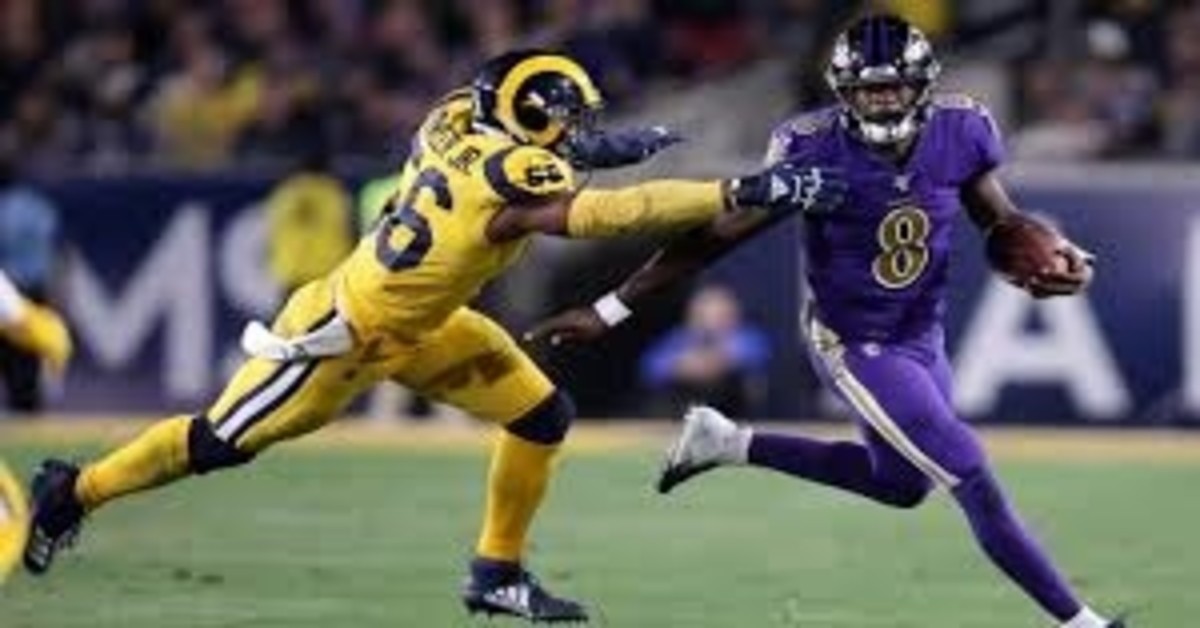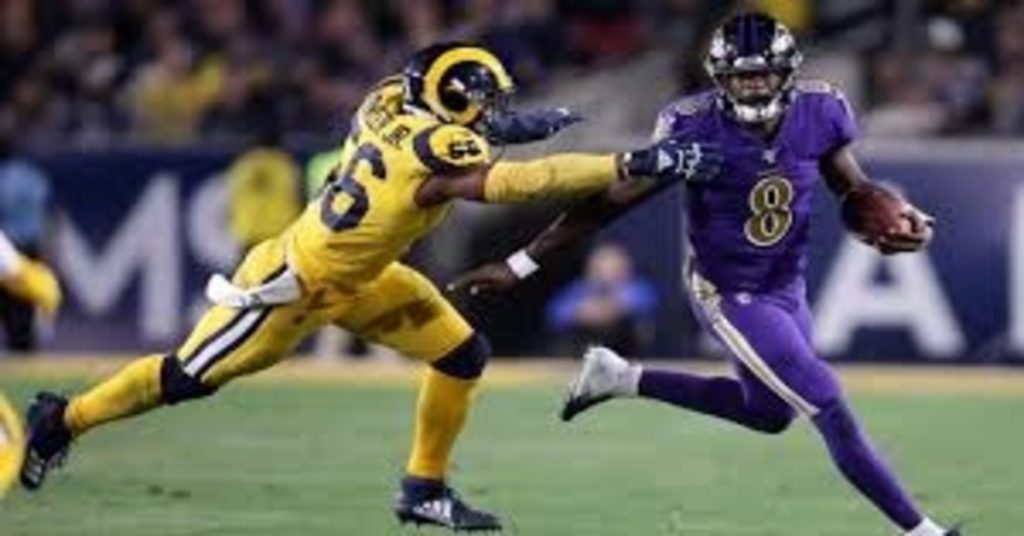 As the fifth quarterback selected in last year's NFL Draft (behind such notables as Baker Mayfield, Sam Darnold, Josh Allen and Josh Rosen), there was a lot of doubt behind Jackson's ability to succeed at the position (in three seasons at Louisville, he posted a completion percentage of 59.7 with 119 total touchdowns – 69 passing, 50 rushing). So much, that notable media pundits such as Mel Kiper, Jr. and Bill Polian thought he wasn't an NFL-caliber quarterback, with Kiper saying that Allen was a better prospect (he even had Allen going first to the Cleveland Browns in his mock draft) and Polian stating not once, but multiple times that Jackson should switch to wide receiver (y'all think I'm kidding, take this for data: the Los Angeles Chargers – more on them later – seriously considered drafting Jackson as a receiver).
Jackson's first season, as many could expect, produced some road bumps and a lot of questions about whether he would succeed permanently as a quarterback. But two things happened during the off-season that would shape his future: one, the Ravens traded long-time starter (and Super Bowl winner) QB Joe Flacco to the Denver Broncos and two, head coach John Harbaugh made moves to shape the offense in a way that would help Jackson flourish. The result: Jackson has become the crown jewel of the 2018 draft.
In his second season, Jackson has led the Ravens to a 13-2 record and (as of now) the first seed in the AFC heading into the last week of the regular season. His passing (66.1 percent completion rate, league-leading 36 touchdowns, 82.3 QBR rating with only 6 interceptions) has been exemplary, but it's his feet that have had people talking. In a 42-21 win over the New York Jets two Thursdays ago, the enigmatic quarterback broke Michael Vick's season record for rushing yards by a quarterback, and on the season, Jackson has 1,206 rushing yards on the season with a league-leading 6.9 yards per carry and 7 touchdowns.
Considering that Jackson wasn't even being taken seriously at his position, this performance should be considered the biggest surprise of the season. Except for one thing: it isn't a surprise. Those who truly paid attention to Jackson at Louisville saw the potential and knew that given a chance, he was going to ascend rather quickly.
So now compare him to the other quarterbacks drafted ahead of him: one saw ghosts (Sam Darnold), one is being considered a key factor for why his star receiver wants to leave (Baker Mayfield – the 1st overall pick), and one is a total bust only two seasons in (Josh Rosen, who will more than likely be on his third team in his third professional season next year, if he is in the league at all).
The last one, Josh Allen, was considered too high a draft pick when Buffalo selected him at no. 7 (the highest ever for a player from the University of Wyoming) but has been a surprise success, leading the Bills to only their second playoff appearance since 1999.
Maybe the rest of the league should have opened both their eyes when judging Lamar Jackson. To quote the famous Pepperidge Farm bakery commercial: "Remember when people thought Lamar Jackson wasn't a quality quarterback? Lamar Jackson remembers." And now he is making them eat their words.
DREW BREES: THE TOUCHDOWN KING
Remember how I said we'd come back to why the Los Angeles Chargers (nee San Diego) are prone to make mistakes?
Well, we're about to identify the first major misstep: New Orleans Saints quarterback Drew Brees. Who is he, you say? For those who aren't football junkies, let me give you the CliffsNotes version: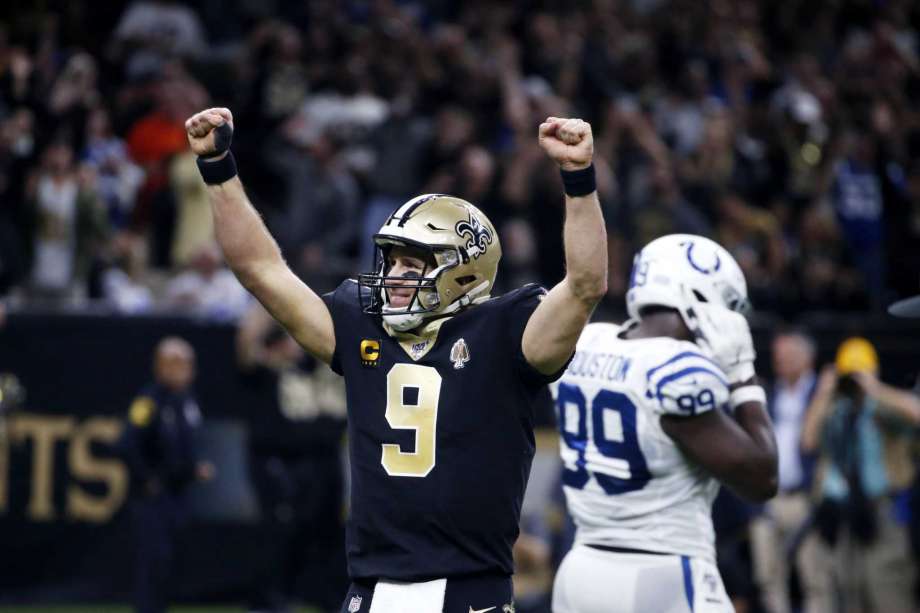 Brees was drafted by the Chargers in 2001, was a quality starter until he suffered a rotator cuff during the 2005 season. The Chargers decided to give Philip Rivers the starting job, which led Brees to signing with the New Orleans Saints in 2006. Within four years, he led the Saints to a Super Bowl victory and through his career has become one of the greatest quarterbacks of all-time.
And as of last Monday, you can add all-time touchdown pass leader to his resume as well. Going into last Monday's game against the Indianapolis Colts, Brees was two touchdowns behind former Colts legend Peyton Manning for the all-time record. Brees threw for four overall in a 34-7 win, putting Brees at 541. Then on Sunday, Brees threw for another three touchdowns in a 38-28 win over the Tennessee Titans.
Now, hindsight is always 20/20. If the Chargers had held off on letting Drew Brees go, then they might have never seen how productive Philip Rivers (then going into his third season) could have been. And to be fair, Rivers did lead the Chargers within a game of the Super Bowl two years later. But if you were to compare the overall careers of the two, Brees definitely comes out ahead, Even at the age of 40, Brees has not looked his age as much as Rivers does his (he is 38).
Speaking of age…
THE CURIOUS CASE OF ELI MANNING
For the better part of the last few years, there has been talk about the future of New York Giants quarterback Eli Manning. And earlier in the year, when the Giants selected former Duke quarterback Daniel Jones with the no. 6 selection, there wasn't much of a question of if Manning was on his way out, but when. Despite public displays of loyalty from general manager Dave Gettleman, people knew: Manning's time as a Giant would come to an end soon.
After a horrendous start to the 2019 season (QBR under 50 in both games, only two touchdowns in losses to Dallas and Buffalo), the Giants pulled the plug on Manning and jumpstarted the Daniel Jones era. It was understandable from a competitive standpoint; you have to go with who you think gives you the best chance to win and at the time Eli Manning did not. That being said, there were still some that thought Manning deserved a chance to play his way out of the slump. He didn't see the field for another three months.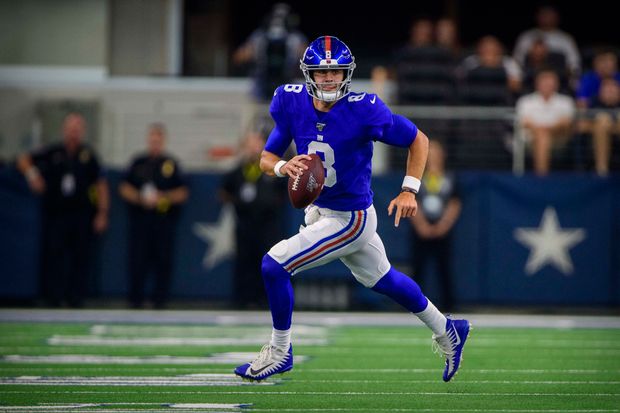 Then Week 14 came.
With the announcement that Jones was sidelined with an ankle injury, Manning was going to get one last shot at proving he still had it. In his first game since September 15, Manning threw for 203 yards on 15-of-20 passing in a 23-17 overtime loss to the Philadelphia Eagles. But the loss wasn't on Manning; he threw for two touchdowns and didn't do the normal Eli things we were used to that caused his team to lose.
In a week 15 win over the Miami Dolphins, Manning threw three interceptions but also threw two touchdowns and 278 yards, even drawing a standing ovation from the home crowd.
We had seen this before, back in 2017. Ben McAdoo, then Giants head coach, announced that Manning's streak of 210 consecutive starts was coming to an end. Geno Smith, at the time his backup, was promoted to starting QB; at that point New York media lost their minds. The Smith experiment lasted one game, and not even a full one at that as Manning was given his job back. This time around, it was definitive that Jones would be the starter among his return from injury.
With their last game of the year at home and playing a potential spoiler role against the first-place Eagles, there is probably a lot of talk going around that Manning (with a career record of 117-117) should get the final start as a "farewell tribute". And truth be told, there is something to that: the Giants have already been eliminated from playoff contention and it's already been made clear that Manning will not be the starter next season. However, if the Giants are going to hand the keys in full to Daniel Jones…he has to be the starter, period.
Which leads to the question: what happens with Eli Manning next?
We can nearly assume one thing: he will not be on the New York Giants roster come Opening Day. There can't be any lingering doubts on the sideline; Jones can't continuously look over his shoulder with the specter of Manning behind him and feel confident. We can also speculate that if he does go elsewhere, it won't be as a full-time starter.
However, with teams like the Cleveland Browns, Jacksonville Jaguars and (hot take) Oakland Raiders having question marks at the position, it is plausible that Manning could have a spot start here and there. Or, he could just decide that he has done all he can and call it a day while he is still physically capable of doing so on his own. He has earned that.
Before I end this final column of the year, I want to thank The Ball Out for being such a great support system and for giving me this platform to speak my mind. This year has been a hard one emotionally and mentally, yet they continued to believe in me and stand by my side.
I also want to thank fellow teammates and collaborators RJ Saunders and Noah Alvarez, both who have grown so much since they have joined last year. And last but not least…you, the reader. There are plenty of other things you could be doing with your time, yet you felt this column was important enough to give some time to. I appreciate you, I love you, and I wish you the happiest of holidays and a warm welcome into 2020.
Vaya con dios, amigos y amigas!