Jacksonville, FL — After last week's subpar performance against the Baltimore Ravens, albeit the second string of the Jacksonville Jaguars played against the Ravens first string, you saw things that had you concerned.
Although it is preseason and you really don't take things all too hard, with this team, you're certain that they didn't want to see what they saw on the field last Thursday.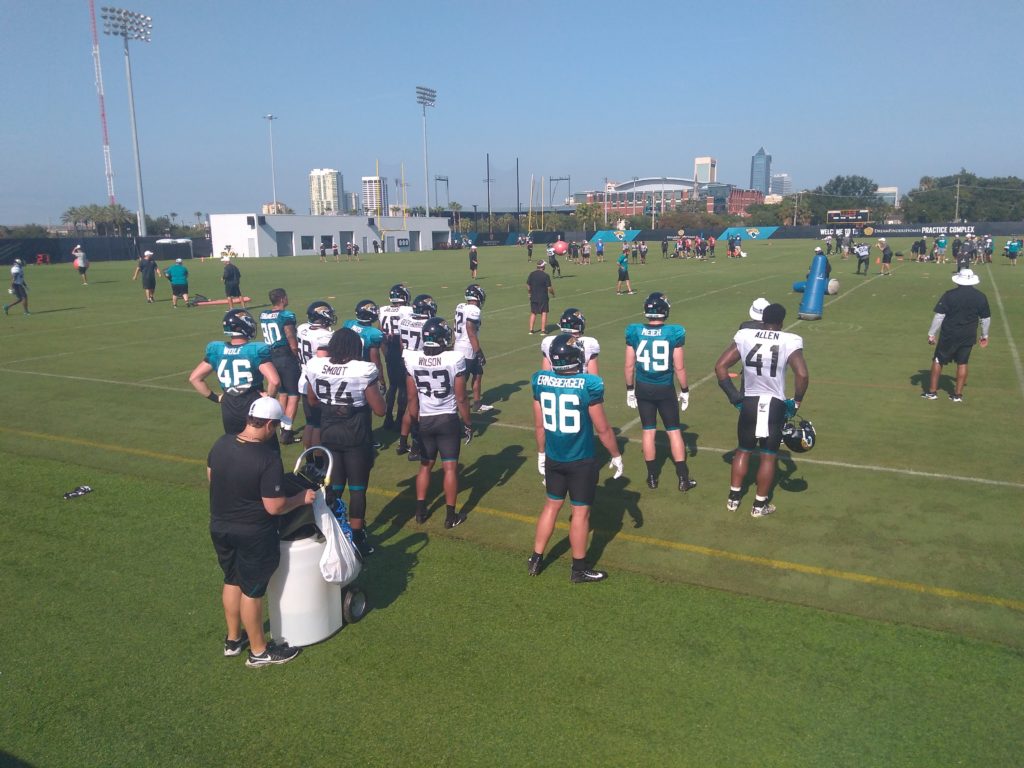 The Jacksonville Jaguars are a work in progress and that's why you have training camp to work out the kinks. However, a hole has definitely hit their sails as injuries are plaguing the team. In addition, not just injuries to guys that are looked at as depth players, but to key guys. Guys like offensive lineman Cam Robinson and wide receiver Marquise Lee, who head coach Doug Marrone felt good about as far as both of them coming back before the season.
However, after the press conference on Saturday from Marrone, both those guys look like they'll miss more time.
Robinson did practice with the team but it was very light and not a lot of hitting. However, you had heard the talks that he felt good and was ready to go. Everyone is always ready to go as an athlete, though. He wasn't happy that he's going to be missing additional time due to injury.
"I had a plan this whole time to be back by week one," he said. "I didn't have a time table on it, I was basing it off of how I felt coming in each and every day. Anything anybody said it didn't come from me, so I never really paid to much attention to it."
As far as trying to get guys back and injuries go, this comes at a bad time. Not only were those first 10 days critical as Marrone would say to open up training camp for player safety, but as you're going into the second week of preseason, you're trying to answer questions and more specifically depth questions.
You want to see who you can now fill at those o-line spots with some guys out, even who to fill in on the defensive side. You want to see whether or not you have a legit backup in rookie quarterback Gardner Minshew II, who didn't have a great practice today.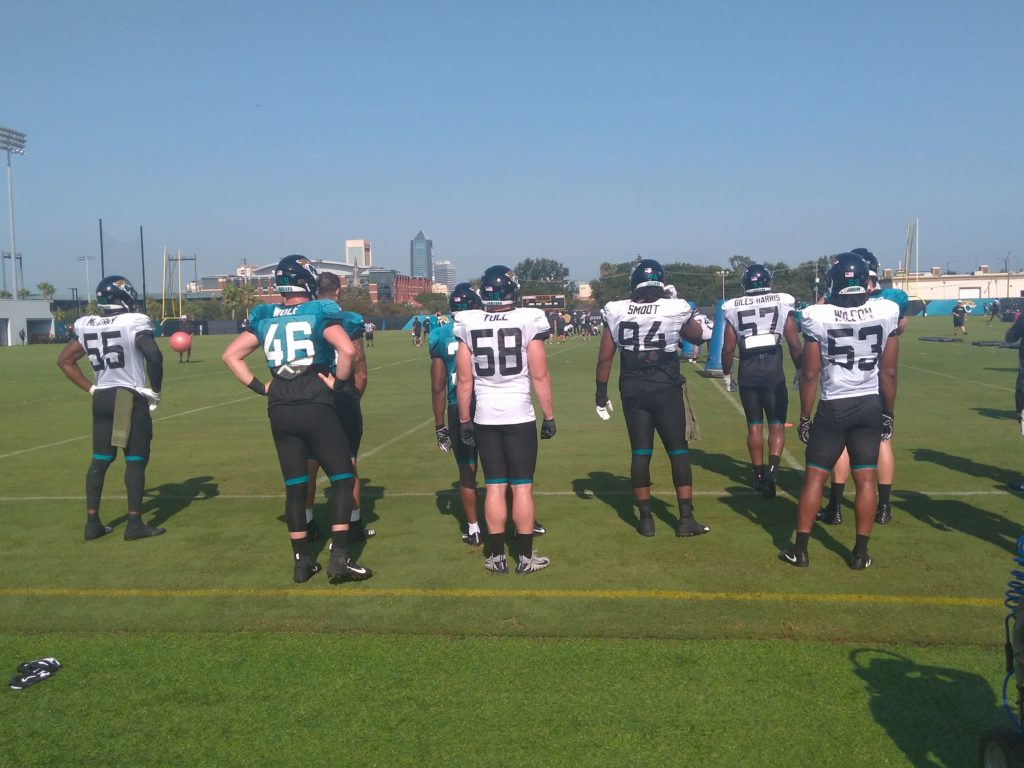 He's a new quarterback, first season, he has to let the game slow down and not feel so rushed. Now he did have a very nice deep pass to Tyre Brady. He got him right in the hands and Brady caught it between defensive backs Tae Hayes and C.J. Reavis. However, you're wondering if he's the clear cut No. 2 or do you need to look at getting a free agent veteran backup.
Also, you wonder should Nick Foles play? He probably will against his old team, the Philadelphia Eagles, who they play on Thursday. However, with the injury bug looming over this team, the LAST thing you need is for Foles to get hurt.
Foles said though that he's going to listen to coaches instructions and feels good even though he hasn't taken a snap in preseason for the Jacksonville Jaguars.
"Everyday we come out here and we're going to do what coach says," said Foles. "In practice we're competing each and every single play. We're pushing through, we're grinding through, we're playing at game speed and we're working to get better. So, we're getting those game reps."
"Obviously it's not in a stadium and under the bright lights and that's a whole different animal," He continued. "But we're getting a lot of work. When coach decides for us to take the field, we'll be ready to roll." 
Although all this is going on there is a lot of good going on. The defense looked as if they're in midseason form. Calais Campbell was really into it today, so was Myles Jack and Josh Allen. Foles looked good as well as some of the offensive linemen for a stretch in practice.
However, we must realize this is a team that is still trying to put it together. As a team that has expectations now with the signing of Foles, are people trying to put to much of Jacksonville to soon as the team still is trying to develop a culture? That remains to be seen.
However, Foles after practice said that he's going to do whatever he can to help the team as far as building a winning culture.
"It's an opportunity to come here and go into a locker room with a team that's been building the last couple of years," Foles stated. "Last year was obviously not what they were wanting. Going through that builds character. So, I was intrigued to come here and continue to help build the culture,"

"(However) It's more than one player," he continued. "It takes a bunch of different pieces of the puzzle and ultimately it takes starting the season and playing games."
Podcast: Play in new window | Download