Ann Arbor, MI — On Saturday afternoon, the No. 5 Michigan Wolverines made their way to Crisler Center intent on maintaining their undefeated season. The South Carolina Gamecocks did a lot of things right, but not enough to take down No. 5 ranked Michigan. The Wolverines extended its winning streak to 10 straight — and are still undefeated.
Although Michigan recorded their highest point total of the season in their 89-78 victory, the Wolverines struggled with turnovers. They gave the ball away 11 times in the first half alone, 16 times in the entire game. That was part of the reason why, despite shooting 51.9%, they only led 42-36 at half.
The Wolverines did go on a 13-2 run while the Gamecocks had a three and a half minute scoring drought towards the end of the half. South Carolina answered by going on a 7-0 run to close the gap prior to intermission.

In the second half, South Carolina was able to chip away at the double-digit deficit on multiple occasions. Michigan, however, proved too much offensively for the Gamecocks. Jordan Poole led the way with a career-high 26 points while Ignas Brazdeikis boasted 17.

After the game, Michigan forward Isaiah Livers addressed how impressed he was with Poole's performance.

"That's the Jordan we know," he said. "He can score on all three levels. You know he's going to take those crazy, step-back three's. He has to get one of those out of his system per game."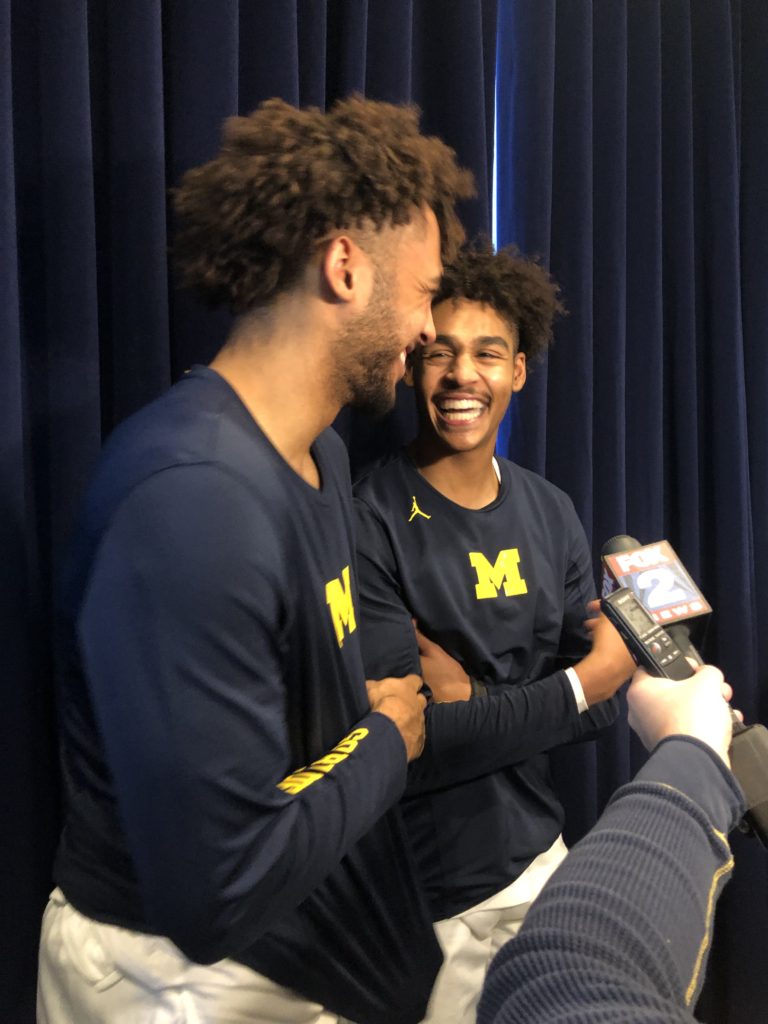 Poole and Livers both drained four triples but none more exciting than Poole's in your face shots. Each time he scored, the fans just erupted in Crisler Arena.

Michigan also dominated the glass and out-rebounded South Carolina 37-24 and held the Gamecocks to only seven offensive boards.
"The difference in the game – and this where our team has to take ownership – was our inability to get defensive rebounds," South Carolina's coach Frank Martin admitted. "That's a team thing, that's an individual thing, that's something we're trying to fix and I know our players want to fix – but we're not doing that well right now."

Martin also mentioned after the game that he was very impressed by the progression of Zavier Simpson and Jon Teske over the last two years. He said back then (in 2016) they were like "two little kids."
"It's unbelievable how much better you guys are and how different you look," Martin told Simpson at Friday's shoot around.
Michigan head coach John Beilein wanted his players to know that college basketball is about development. However, wants them to know that everyone goes at their own pace.

"That's what college basketball has to be more about, is kids developing more over time instead of focusing on the guys that are impact players right away and forgetting about the other guys," Beilein said. "And that's what these student-athletes have to embrace."

This was the first of six straight home games for the Wolverines. They have the week off before they take on the Western Michigan Broncos on Saturday, Dec. 15.