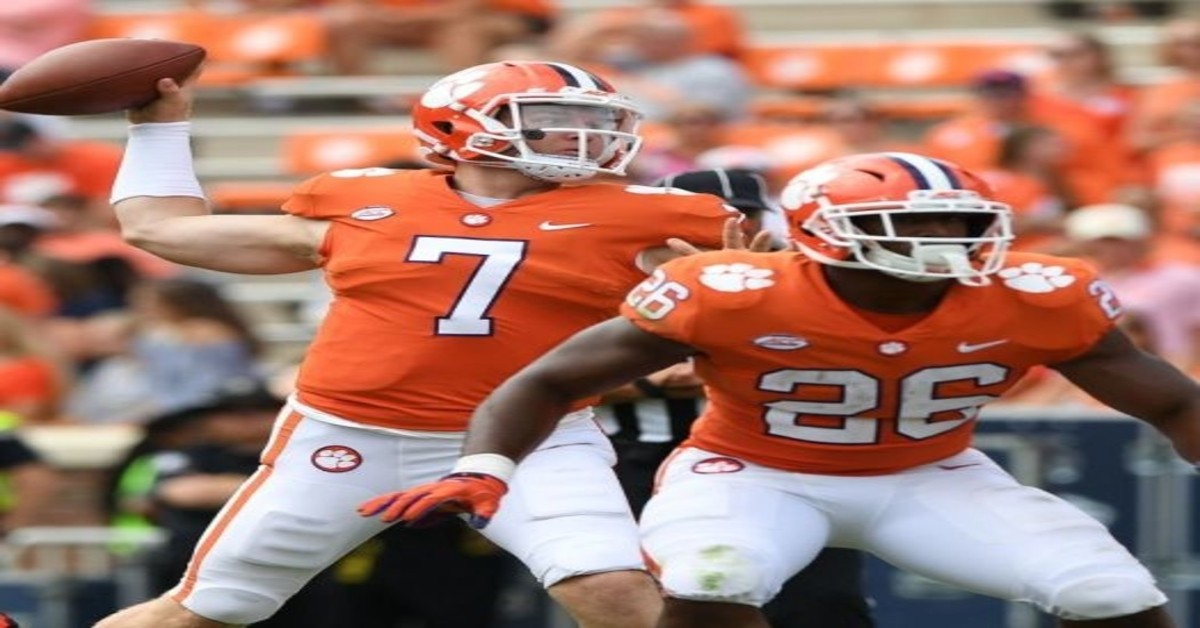 Clemson, SC — On the heels of being named the Clemson Tigers' new starting quarterback, freshman Trevor Lawrence came into today's game against the Syracuse Orange ready to make his mark.
Things started off in favor of Syracuse and although they were unable to score a touchdown in the first quarter, they held a 6-0 lead.
Things continued to fall in Syracuse's favor with a huge play in the second quarter. However, during the second frame, luck was not on the home team's side. Down 16-7, Clemson's Lawrence took a huge hit from the Syracuse defense, resulting in Lawrence being taken out of the game. He never returned to the field.
With Clemson down and Lawrence out, it was time for Clemson's third-string quarterback, Chase Brice, to step up.
With Brice in, it was time for the Tigers to find that momentum head coach Dabo Swinney had mentioned earlier in the week. A key pick-six in the third quarter by Clemson's A.J. Terrell brought the score to 16-13. Life was brought back into the Tigers' fans and the players were ready to put on a show on the field.
The fourth quarter proved to be one for the books. Syracuse continued to prove that quarterback Eric Dungey and his O-line had no plans to slow down. Dungey scored on a one-yard run to put Syracuse up 23-13, only minutes into the fourth period. Clemson continued to hold on to the belief that this ballgame was still theirs to win.
Not even two minutes after that drive by the Orange, the Tigers' Brice and running back Travis Etienne connected for a touchdown, cutting the lead to 23-20. But it was the 94-yard drive by Clemson that will go down in Swinney's book as, "one of the biggest ones [games] he'll ever have."
Facing fourth down and six, Brice found Travis Etienne in the end zone for a touchdown. The energy felt by the fans all the way to the players on the field, dancing as they took the lead, 27-23.
https://www.instagram.com/p/BoUnlxUBHbf/?taken-by=theballout
As the Orange got the ball back, this was their last opportunity to score and take the game, which they had possessed so well in the first half. But Clemson's Xavier Kelly came out like a rocket with a huge sack on Syracuse's Dungey, cementing Clemson's lead and their ultimate comeback victory over the Orange.
Clemson (5-0) now heads to Wake Forest next Saturday with its five-game win streak on the line. Syracuse (4-1) will also play on Saturday, against the Pittsburgh Panthers.
https://www.instagram.com/p/BoUy6Jnhjeo/?taken-by=theballout