Last summer, Rashard Brooks was killed by Atlanta police officer, Garrett Rolfe. The day after the incident, Rolfe was fired and then later charged with felony murder and 10 other charges. Today, the Atlanta Civil Service Board announced Rolfe had been terminated wrongfully.
The five-page decision stated the following on Rolfe's appeal:
"Due to the City's failure to comply with several provisions of the Code and the information
received during witnesses' testimony, the Board concludes the Appellant was not afforded his right to due process. Therefore, the Board GRANTS the Appeal of Garrett Rolfe and revokes his dismissal as an employee of the APD.
The full Atlanta board document can be found here.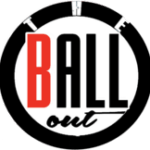 Managing Editor of The Ball Out.