Update as of 3:45 pm ET
One of the officers who was rammed into the barricade has passed away. William "Billy" Evans was an 18-year veteran. The suspect, who hasn't been named, also died from injuries he sustained from being shot by police during the incident after the suspect attempted to stab authorities with a knife.
"It is with profound sadness that I share the news of the passing of Officer William 'Billy' Evans this afternoon from injuries he sustained following an attack at the North Barricade by a lone assailant," shared acting U.S. Capitol Police Chief Yogananda Pittman. "Officer Evans had been a member of the United States Capitol Police for 18 years. He began his USCP service on March 7, 2003, and was a member of the Capitol Division's First Responder's Unit. Please keep Officer Evans and his family in your thoughts and prayers."
Flags at the Capitol will now be flown at half-staff as ordered by House Speaker Nancy Pelosi.
Initial story:
Once again this year, the U.S. Capitol Hill is under lockdown. The lockdown was initiated after two officers were struck by a car at Constitution Avenue access point to the Capitol.
In addition, shots have been fired on the outside of the building. Both officers have been taken to the hospital.
CRITICAL INCIDENT: USCP is responding to the North Barricade vehicle access point along Independence Avenue for reports someone rammed a vehicle into two USCP officers. A suspect is in custody. Both officers are injured. All three have been transported to the hospital. pic.twitter.com/4TXIdulJc6

— U.S. Capitol Police (@CapitolPolice) April 2, 2021
Message sent to congressional offices: "Due to … security threat located. All U.S. Capitol Campus Buildings, no entry or exit is permitted at this time. You may move throughout the building(s) but stay away from exterior windows and doors. If you are outside, seek cover."

— Breaking News (@BreakingNews) April 2, 2021
More details to come as the story develops.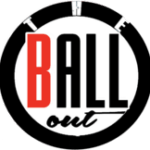 Managing Editor of The Ball Out.