Aaron Gordon's run in Orlando has officially come to an end. Hours before the trade deadline wraps up, the Orlando Magic traded Gordon to the Denver Nuggets.
earlier this week, reports stated Gordon was seeking to be traded after growing frustrated with his situation in Orlando.
"There's been times where I just expressed my frustration to management," Gordon told reporters. "Frustration with the losses, the injuries, the way we've been playing, and how many losses have accumulated over the years. So it's just my frustration kind of boiling over I would say. … I think a lot of people share that sentiment with me, of frustration."
While Denver gets Gordon, Orlando has acquired Gary Harris, rookie R.J. Hampton, and Denver's protected 2025 first-round pick.
Thus far this season, Gordon is averaging 14.6 points and 6.6 rebounds per game.
The Magic also sent All-Star center Nikola Vucevic and Al-Farouq Aminu to Chicago in a separate trade. For the Bulls, they will be sending Wendell Carter Jr., Otto Porter Jr., and first-round picks in 2021 and 2023 to Orlando.
Vucevic, is having a career year as he is averaging a career-best 24.5 points and 11.8 rebounds this season. Furthermore, the center is shooting 40.6% from beyond the arc.
In addition to the Gordon and Vucevic trades, the Magic also made a trade with Boston. The Celtics acquired Evan Fournier in exchange for two second-round picks. The guard is averaging a career-high 19.7 points and 3.7 assists per.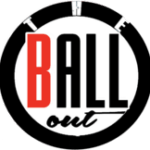 Managing Editor of The Ball Out.