Los Angeles, CA– Winter coats, oversized hoodies, beanies and earmuffs. These articles of clothing aren't featured in your typical festival outfits but they were on Day 2 of the Rolling Loud. 
Temperatures reached no higher than 63 degrees in Los Angeles and the wind chill had everyone bundled up.
However, that didn't stop the artists from bringing the heat during their sets. The first set I caught was Kodie Shane, the 20-year old artist from Atlanta, Georgia. She had great crowd control and brought the energy up to another level with the early festival-goers.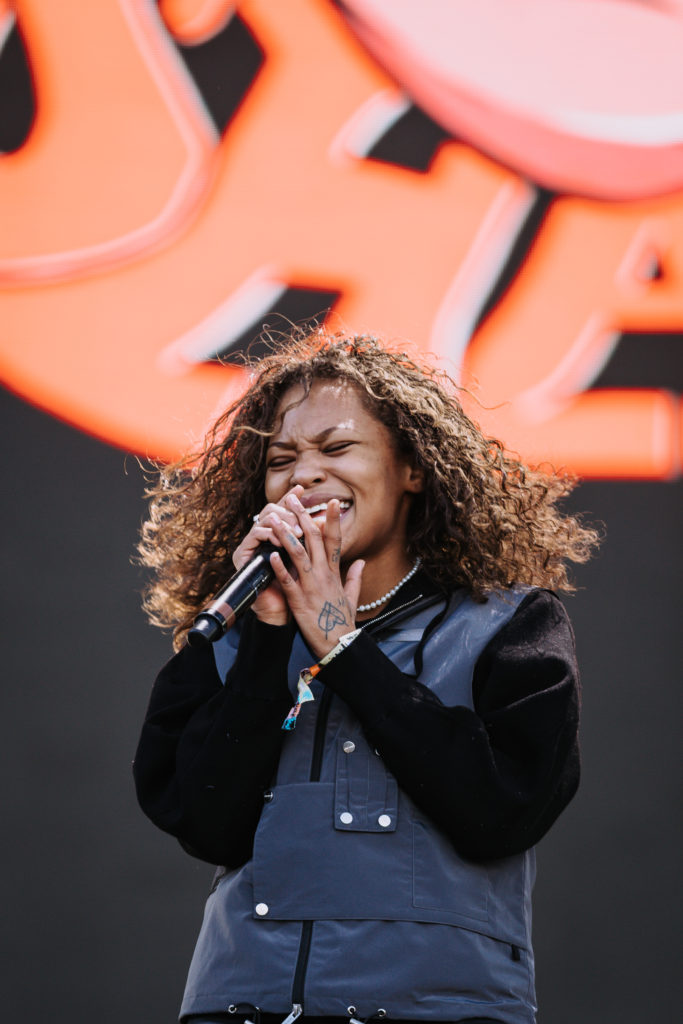 Casey Veggies' set followed and the Inglewood native had the High Hemp stage crowd bumping. He performed 'Shake Somethin' and brought out Los Angeles native Kalan.FrFr who performed earlier that afternoon.
Later, Casey brought out his good friend Dom Kennedy and the two performed their song 'Stop Playin' off of Casey's Organic album. He then finished his set at Rolling Loud by bringing out Iamsu! to perform their hit single from 2014 'Backflip.'
Afterward, I caught Boogie's set at the High Hemp Stage and he kept the crowd moving by performing songs off his latest album Everything for Sale. The Compton rapper finished with his song 'Self Destruction,' a personal favorite of mine.
Then, things got a little hectic as the set times and locations for 13 different artists were changed from the original plan. The video boards around the festival had the updated schedule but there were still a lot of posters and banners of the original around which led to plenty of confused fans.
Amidst the confusion, I saw performances by Stunna 4 Vegas and Ohgeesy of Shoreline Mafia. I then stuck around for DaBaby at the High Hemp Stage and the hype for the artist's set was the biggest at that point.
Seemed like everyone was excited for the Charlotte-based rapper who has had quite an incredible run in 2019. His albums Baby on Baby and Kirk were major hits that put the artist on the map very quickly.
He stunned the entire crowd when he brought out the Jabbawockeez, who he had in his 'Bop' music video, at the end of his set.
After a quick bite, I took a visit to La La Land where I saw a bright array of colors painted on a solid black background under a canopy. Various fair patrons had stopped by to express their artistic vibes with either their name, a short message or something else which inspired me to do the same.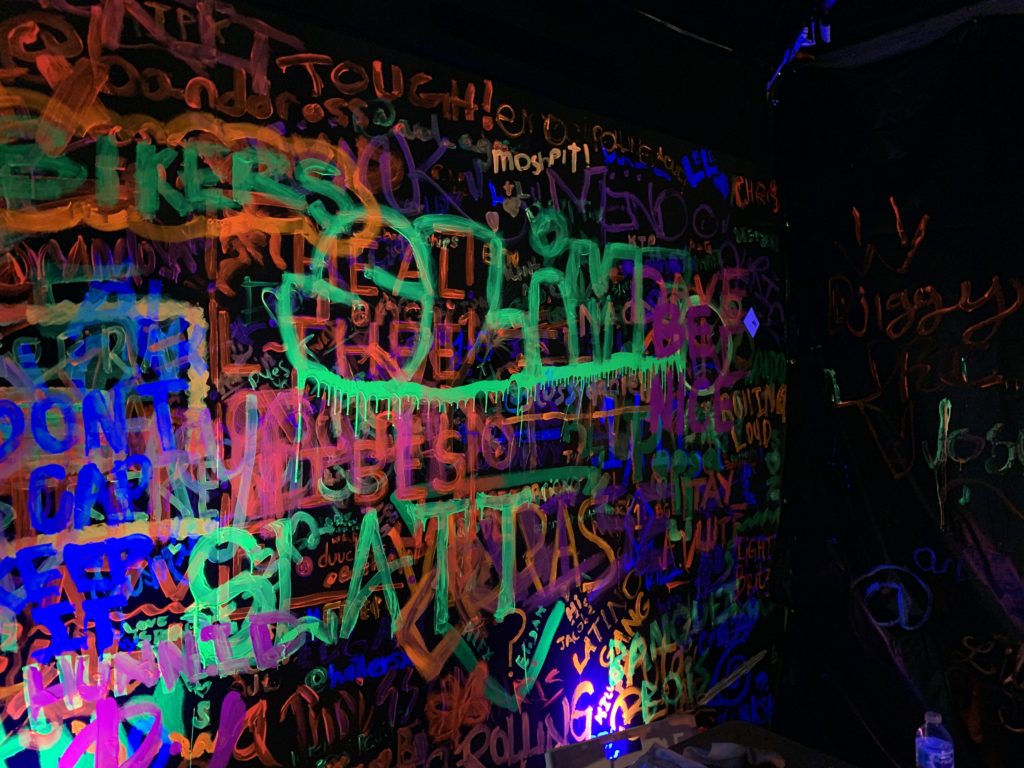 "Go hard or go home," a motto I live by every day is what I painted in one of the corners.
One of the most highly anticipated sets of the weekend, a tribute to the late Juice Wrld, then proceeded at the High Hemp Stage. Juice Wrld was supposed to perform in that time slot but passed away a week before the show.
The tribute opened up with A Boogie with a Hoodie, G Herbo and Cole Bennett proceeded to play songs that they and Juice had recorded together. After each artist said some kind words about the late artists, things got really heavy when Juice Wrld's girlfriend came out and shared some words to the audience while fighting back tears.
Fellow Chicago rapper YBN Cordae and a childhood friend of Juice Wrld's also came out on stage to share their experiences and interactions with the late rapper. The DJ proceeded to play a tribute video with some of Juice Wrld's highlights and then closed it out by playing some of his more popular songs.
The entire set as a whole was a tearjerker as many fair patrons around me began to cry during the set. It was one of the greatest moments I had ever seen at a concert.
I then stage hopped to catch Chief Keef's set over at the Zen stage and he did not disappoint. The Chicago-based rapper had the crowd doing mosh pits and vibing out to his drill-style rap.
After his set, I fought heavy foot traffic to catch A$AP Rocky's set back at the High Hemp stage. To myself and many others, Rocky didn't quite live up to the expectations.
After doing a few songs, the artist attempted to crowd surf on a floating raft but fell off of it in the process. He was then mobbed by fans, lost his microphone and had to be helped up by security.
After about an eight-minute delay that featured plenty of altercations between Rocky and the crowd, the show continued. However, the energy had noticeably dropped and fans hit the exits early.
Despite the minor hiccups along the way, Rolling Loud was certainly a delightful and fun-filled weekend.