Unfortunate news hit the music industry today following a shooting that ended the life of Los Angeles rapper, Nipsey Hussle. The 33-year old rapper, born Ermias Ashedom, was shot multiple times outside of his Marathon Clothing Company in Hyde Park.
According to reports, he died en route to the hospital. Two other males were also shot, but are not in critical condition.
This past year, Hussle was nominated for a Grammy award for his debut studio album "Victory Lap." Hussle was raised in the South of Los Angeles were he was sadly murdered. While Hussle has addressed being involved with the Rollin 60's Neighborhood Crips gang as a teenager, he has recently been focused on being a community organizer, activist, and entrepreneur in Los Angeles.
In fact, Hussle was in the mist of working on a documentary on Dr. Sebi, a herbalist and self-proclaimed healer. Hussle wanted to shed more light into Sebi's case for curing AIDS.
Hussle is survived by his daughter and son, the latter being with his girlfriend Lauren London, who is an actress and model.
As of now, the suspect is still at large and LA police have determined the suspect to be a black male.
Stars around the world reacted on various social media outlets sending their condolences to London and Hussle's family.
You were about something..positive and for your community in every chance you had to speak..and because of that You inspired millions..millions who will uphold your legacy forever. rest amongst the stars. ???????? https://t.co/7gZ795wcQT

— Pharrell Williams (@Pharrell) April 1, 2019
This doesn't make any sense! My spirit is shaken by this! Dear God may His spirit Rest In Peace and May You grant divine comfort to all his loved ones! ????????????
I'm so sorry this happened to you @nipseyhussle pic.twitter.com/rKZ2agxm2a

— Rihanna (@rihanna) April 1, 2019
On Tuesday, April 2, the Los Angeles Police Department confirmed the arrest of Eric Ronald Holder on suspension of murdering Hussle.
Holder was arrested in southeast Los Angeles in Bellflower. He is currently being held without bail.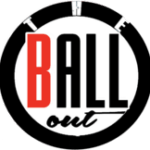 Managing Editor of The Ball Out.