Palmetto, GA — The Ball Out had the pleasure to attend the Art Over Dinner, engaging in conversation around the intersection between art and activism. These two forces have been convalescing in Atlanta and they were put on display during the show by multidisciplinary artists, keen on bringing value to their talents through the means of change.
Supported by the talents of Shanequa Gay, Meredith Kooi, and William Massey, the Art Farm hosted a delicious dinner highlighted by Braised Beef Short ribs and a delicious green bean salad with peppers.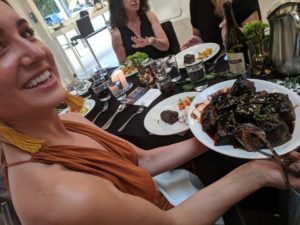 The food was amazing!
The artists present were skilled in their field and I had the personal pleasure of experiencing some of their pieces in the Atlanta area before the dinner. William Massey, a freelance sculptor, and creative entrepreneur has an amazing installation on the Atlanta Beltline composed of "junk", but once brought into the right focus turns into an amazing portrait piece.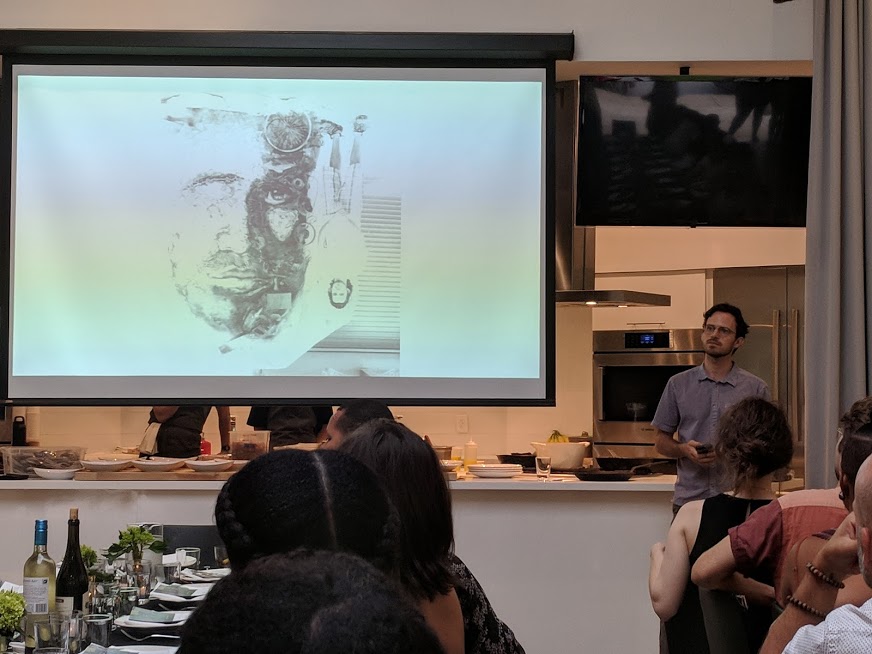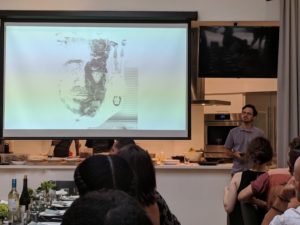 His work, combined with Shanequa Gay's, provided a strong look into unification and social and racial reconciliation. Ms. Gay's work especially told the story of violence against a specific group of people in America that has had a plethora of ill effects.
By bringing these injustices to light these artists are using their talents in a powerful way. There is a sense of urgency as we navigate societal standards and hope to come toward meaningful equality.
Podcast: Play in new window | Download